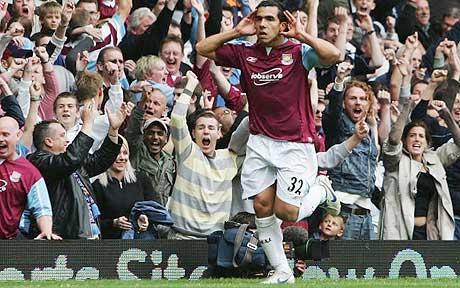 Alan Curbishley has told Sheffield United they need to look at themselves as the 'Carlos Tevez' affair raises its head prior to this evening game against Sheffield United.
'Curbs' of course led to the Hammers to survival on the final day of the 200607 season beating Manchester United after they had won seven of their last nine games.
The Hammers of course were eventually fined £5 million by the Premier League for breaching third party player ownership rules after signing Carlos Tevez and Javier Mascherano.
However, Curbishley said that Sheffield United needed to look at themselves for their relegation. "I could only do the job I was brought here to do and it was brilliant we survived."
He told Sky Sports News:: I think at one stage we were ten points behind them with 10 games to play and whilst we went on a long winning run they kept losing.
"There may be some bitterness. I know Neil Warnock still feels upset but I think Sheffield united need to look to themselves as well."