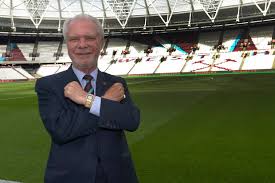 "I've enjoyed David Moyes, I've enjoyed his company, I've enjoyed working with him, he's a proper professional – his record speaks for himself," said David Gold speaking to Sky Sports News this evening.
"As we speak David Moyes is on the list of managers and we'll be selecting one in due course. I'd like to think it was David Moyes, I really hope so."
"We were disappointed at our performance right the way through the year. We changed our manager which is always a difficult time for us," Gold added.
"When I look back, I'm looking to see why did it happen? Was it because of the manager situation, was it because the players weren't good enough?
"In actual fact, what I have discovered, if you look at the injury list right the way through the season, there was a time just before Christmas we had 12 senior players injured, unavailable for selection.
"No team can suffer that kind of situation."