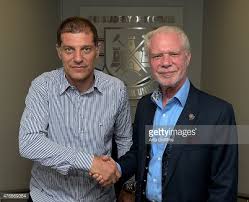 West Ham Chairman David Gold has set the record straight on how transfer dealings are conducted at the club insisting the board go after Slaven's transfer targets and only bring in young players at their own expense.
Speaking to Claret and Hugh Associate Editor Sean Whetstone on the MooreThanJustAPodcast Hammers podcast Gold said of his role in the transfer business  "We all have our opinions, We all have our viewpoints and we make them clear but in the main I've worked with David Sullivan for 30 years, we are like an old married couple, he starts a sentence and I finish it or the other way round. We trust each other, he's got his role and I've got my role. The club is very fortunate in having David Sullivan on board in the way he does, he is a workaholic, he takes responsibility and I am a great admirer of him."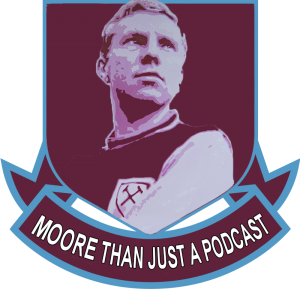 Asked whether the board sit down formally to discuss transfer business Gold replied:   "We have chats, it's very informal, it mainly it comes from Slav, Slav will give us a list of the players he is looking for and he will give a list of first, second and sometimes a third choice then it is up David (Sullivan) to get agents onboard because it is agents in the main that drive this. If you look over this summer, you can see how well it works. It is a tried and trusted system, it has worked nearly ten years we have been at West Ham and of course it worked for twenty years at Birmingham so if it's not broken not fix it."
Asked whether the board brings in players themselves he added: "It is usually a young player that we bring in and we say to Slav Look we are bringing this player in, it's not affecting your budget, this is the boards decision, we fancy this player, he could be a complete flop or he could be a superstar, we don't want this to impact on you, your requirements have been fulfilled, this is something we are doing, call it an indulgence of the owners but our first requirement is to fill Slaven's requirements, his targets, that is our first priority.
"If you go back to last season I can't think a  signing that wasn't Slaven's approval or requirement, if its a first team, if he's put in a list of what he wants, they're the ones David Sullivan and the team go out an pursue, please don't feel this is any other structure."
You can listen to part one of the Exclusive David Gold Interview at Moorethanjustapdocast.co.uk
Part two of the Interview will published next week