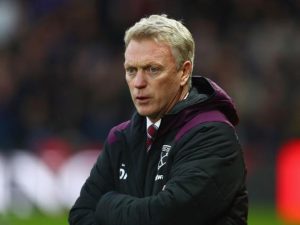 The tide seems to be turning in fan support for David Moyes as two polls give a clear message that supporters have a lack of confidence for him to continue as manager next season
A poll of over 2,200 supporters on Twitter shows that 94% want David Moyes out when his contract ends this summer.  West Ham social media account  @WHUFC Bulletin ran the poll over the weekend, just 6% of those voting backed the manager for a new contract voting for Moyes in.
Another Twitter poll by @WestHamSocial asks whether "Would you like to see David Moyes given the West Ham job on a permanent basis with a 2-year contract this summer?"
With a massive 10,585 votes Twitter users voting 86% say No with 14% saying Yes.