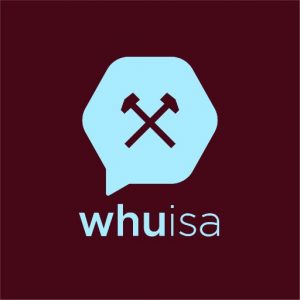 The West Ham United Independent Supporters' Association (WHUISA) have been invited to meet with WestHam owner David Sullivan next Tuesday the association have announced to their members today. They say as a democratic group, the meeting will be guided by the questions the majority of their paid members would like addressed.
The email to paid-up members says  "As such, we have compiled a list of possible questions and would ask that you to select the eight you believe are most important. The questions with the most votes will then be put to Mr Sullivan.
WHUISA will be joined at the meeting with a representative from the Football Supporter Federation who will act as a neutral party. Full minutes of the meeting will be made available as soon as possible as the meeting ends.  
Following the meeting and the distribution of the minutes, there will still be a full WHUISA meeting on March 31st and this meeting will have no impact whatsoever on the vote due to take place at that meeting. Members votes are sovereign and we will enact our members wishes.  
To submit your chosen questions, please complete the survey using the link below by midday on Monday 19th March. Non members will need to register with WHUISA by 6:00pm tomorrow in order to take part – www.whuisa.org/join 
Due to the short time frame involved, we are unable to extend the deadline."
Claret and Hugh understand that WHUISA has more than trebled their membership in the last few weeks.