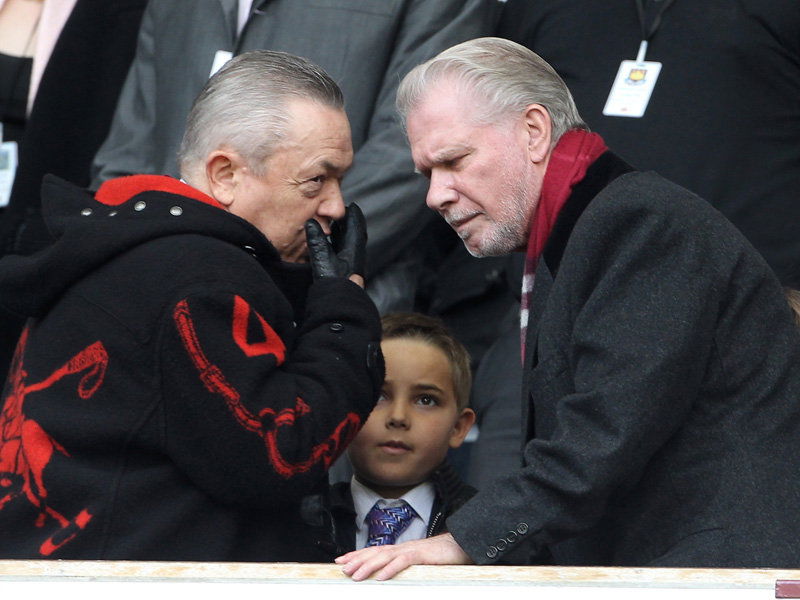 David Gold and David Sullivan celebrate their fifth anniversary as West Ham's owners on Monday and a win against Hull City on Sunday would be the perfect way to celebrate.
And as the pair come close to their January 19 takeover day both spoke exclusively to ClaretandHugh about their feelings as owners and their plans for the future.
Sullivan said: "The five years have absolutely flown. We did plan not plan on relegation but we think we have got things back on track
"We are very optimistic for the future. Our aim, and we know it's a tough target, is Champions League football."
And David Gold agreed saying: "Has it really been five years? Doesn't seem possible. The ownership of West Ham is the greatest achievement of my business life.
"Relegation meant we had to plunge a lot more money than we would have expected into the club but despite that all the 'hard' debt is gone and we are back on track.
"The biggest high of our time in charge was our return to the Premier League. It wasn't just about money but the pride  felt by everybody particularly out supporters."
He added: "For me and David to be West Ham's owners is an emotional experience. We are from the area and long term supporters. We love this club with a passion and to own it is the culmination of our business careers."
Takeovers are never straightforward but the rescue mission they mounted on behalf of the club was brought about by a lifelong love of the club which had made it a near inevitability.
They had taken on £105 million debt from Icelandic owners who had taken the club close to the knackers yard.
At the time Sullivan said: "We are deeply and passionately involved in West Ham. It is where I have wanted to be for 20 years.
"We have done [what we have done] in a way that is good for Birmingham and we have got the club we wanted. Over the next seven years we will spend a lot of money."
And even back then he knew where he was going with the cash strapped club adding: "Sullivan said that move from Upton Park to the Olympic Stadium was part of their future adding:  "It is the natural home for West Ham.
Sullivan and Gold became the favourites to buy the east London club after their rival Tony Fernandes, chief executive of AirAsia  pulled out of the race.
The former Birmingham City owner said:  "West Ham is a bigger club  with bigger aspirations and I appreciate that we have to achieve a lot more.
"It will be an immense privilege to lead this great football club and more importantly its supporters."
ClaretandHugh associate editor Sean Whetstone will be taking an in-depth look at the pair's financial achievements at Upton Park ahead of, or on, Monday's anniversary day!