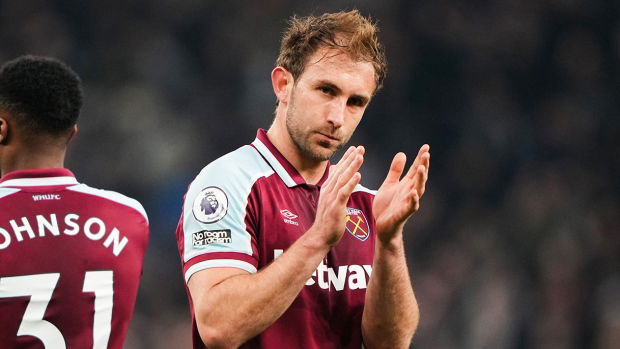 By Hughie Southon
Craig Dawson will now of course be playing the gold of Wolves but has made it clear he will never forget his days in the claret and blue of West Ham.
The same will be true of the Hammers fans who found a new cult hero to add to those who have become mini legends during their time at the club.
But for obviously tricky personal issues the central defender would still be at the London Stadium after -two and a half years, 87 appearances and nine goals.
The one time Watford discard picked up on loan and then for £3 million is as big a value for money player as we have ever had at the club which he makes it clear has meant as much to him as he did to us.
And in a farewell message to the Hammers and fans per Football: London, Daws makes it clear what his time at the club meant to him
He said: "What a two-and-a-half years it's been. As a club, we have achieved so much more than we could have imagined and I will forever cherish those moments.
"I have nothing but love and respect for the club, players and staff; some of the best bunch of people I could have wished to work with, but personally it was time for me to go home to my family.
"To the fans, the support has been unbelievable; a noise that always filled the stadium. Thank you for making me so welcome.
"I hope I have done you proud. I will be cheering on the Hammers from the sidelines and wish the club the best of luck for the future."