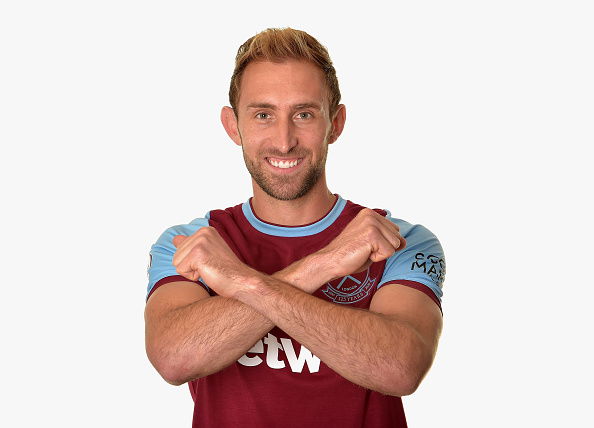 The Hammers squad were in this morning training at Rush Green ahead of the Southampton game  – situation normal, Christmas Day or otherwise,
Craig Dawson has been around long enough to accept that the festive training routine is just one of those things footballers have to accept and that three points in the bag will be the best present 24 hours later.
Maybe it's a bit easier in covid days when things don't feel as festive as perhaps they did three years ago and more but Dawson as a seasoned pro simply accepts the situation.
It's more difficult currently however and the player explained that it became very difficult with games being called off at short notice.
After a week's panning for a particular opposition that's frustrating of course but the central defender is happy to be in training today in preparation for Saints anyway.
Speaking to www.whufc.com he discussed the situation and said: "We'll be in Christmas Day morning for a training session so we'll miss all the excitement at home, but that's part and parcel of being a footballer – you're training on Christmas Day.
"I then try and avoid Christmas dinner and have a pasta dish instead, which is not very festive, I know! But it's the best preparation for the game on Boxing Day.
"You do miss a large part of the day, but we do get to spend a bit of time with our families as well. My kids are young so it's exciting times for them, but as a footballer this is one of the sacrifices we all make and sometimes it does go unnoticed, but every player sacrifices a lot."
He's now a key player with three big defensive injuries and added: "All you can do when you put the shirt on is try your best and give 100 per cent and every footballer should do that. It's nice to be appreciated by the fans and hopefully I can keep working hard and doing well for the Club.
"I think it should be a given for every footballer to give 100 per cent, whether it's in training or on a matchday, so to be appreciated by the fans is nice for me."