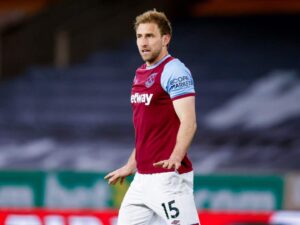 Craig Dawson will remain at West Ham after the Hammers hoped for replacement Jan Benarek decided to join Aston Villa ahead of us.
Dawson had been linked with both Villa and Wolves but eventually found himself in a position where, despite family problems, he was forced to stay at the London Stadium.
Our understanding is that he had hoped to return to the north, or nearer it, as a result of the personal situation and that Wolves had agreed a deal of £5.25 million for him with the Hammers.
However, when Bednarek decided that he was ready to agree a deal with Villa there was no way the Hammers could allow a Dawson move to happen.
David Moyse had seen the Southampton centre-back as the perfect replacement for 32-year-old Dawson but there will be any less commitment from the central defender who has become one of the most wholehearted players at the club and was a defensive rock last season.