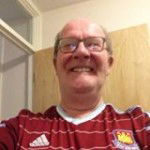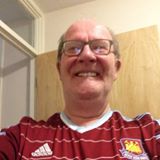 Hughie Southon considers a couple of possibilities but hopes that if any rabbits are too emerge from hats they won't to too old!
So we head into Deadline Day with all the spotlight on the silly Diafra Sakho Affair and we will discuss that in a separate blog but for now it's time to look at what could or could not happen inwards on this final day.
The quick answer looks on the surface to be – not a lot.
In announcing that Sakho, happy or otherwise stays on the squad, David Sullivan and David Gold have made it clear there are no other striking options available which takes us to the back and midfield.
It would have been nice to believe there could have been a late loan move for one time target Michy Batshuayi but that looks to have gone with Chelsea still chasing another striker.
The Irons and Sporting Lisbon remain deadlocked over the deal which it was hoped would see Willim Carvahlo become a Hammer but that now looks no more than a 10 per cent possibility with the ball still in Sporting's court.
Some Portuguese newspapers attempted to rekindle a deal yesterday on the basis that West Ham were set to close a £5 million gap between the two sides by upping their offer today. SPIN!
In fact the Hammers will refuse point blank to do that and are sticking by their stated policy that Sporting will need to come down by the same amount if it's to happen.
Thus two names remain out there as possible loan signings – Barcelona's Andre Gomes, who reportedly also interests Spurs and Jack Wilshere – whose name has never one away completely.
He has a long injury history and that is the biggest reason to start writing it off. But our head medic Gary Lewin knows the player well and has no doubt been asked for an opinion.
It's a tantalising possibility which although CandH rates at only around 20 per cent or so won't go away until – the deadline has passed.
Beyond that there seems little more and outward movement looks to be at an end. The Hammers board are adept however at rabbits and hats so before we go to bed nothing will surprise.
Let's just hope that those bunnies – if there are to be any – aren't too old!