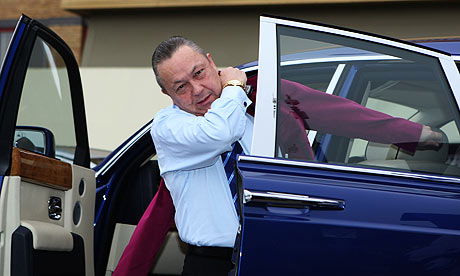 It's very difficult to reflect on the events of yesterday's transfer deadline day without appearing to be a total cynic.
But the truth is that from early morning yesterday it was a pretty well nailed on that West Ham United would not be doing any business.
That had become even more apparent when despite tweets earlier in the day declaring that David Sullivan was in France trying to sort out a deal, the  truth is  such business is always conducted from  his Essex mansion.
Medicals are  conducted by "our people" on our chosen premises in advance – that way negotiations can continue knowing all is settled on the medical front.
The idea that negotiations would be conducted personally by the co chairman on foreign ground followed by a  'Mickey Mouse' medical was ridiculous.
Our understanding is that the co-chairman was on business unrelated to football whilst the manager and presumably Karren Brady attempted to get a central defender in.
We are told Sullivan arrived back in the country later afternoon /early evening  when Sky Sports News was going in to overdrive in it's bi annual bid to maximise viewing figures however suspect the news.
The script presented is that with Carlton Cole on his way  to West Brom where apparently a deal broke down late on, we suddenly wanted Emmanuel Adebayor whilst at the same time negotiating for Tottenham's Younes Koubal and Senegal's Kara Mbodji whilst considering taking back Mauro Zarate from QPR and sending old 'Arry Matt Jarvis instead.
Busy old night that if you believe all that but it was always a stretch accepting that so much could be established in such a short space of time.
To be honest the names involved were desperately worrying anyway and despite the scenario presented owing more to fiction than fact it was a relief to get off to bed knowing it had all been the nonsense we'd believed it to be from early morning.
The truth was we wanted a central defender – that had been discussed by all the power brokers on the way back from the Liverpool debacle but there simply wasn't the time to get anything done.
The remainder by and large was driven by a broadcasting service determined to soak the last bit of juice out of this particular day.
It's best to accept it for what it is – a drive for viewers! Gary Lineker summed up the day perfectly: "It was like Pancake Day without the pancakes!"