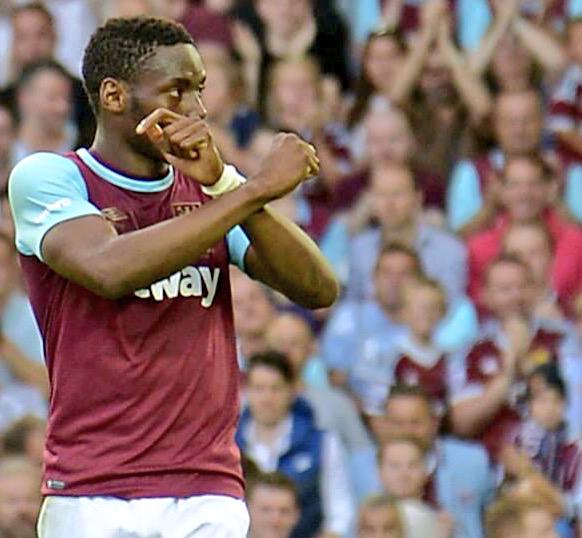 Sak's back and in my world that means anything is possible.
Yes of course we have Payet and I really do understand but with the club's Number One striker up front even the main man becomes a far better player.
This has been repeated several times but after his goalscoring return against Everton at the weekend let's remind ourselves of one simple fact.
With Diafra runnning the channels and dragging players out of position – a gift that only he possesses among our strikers – Dimi and Lanzini run into more and more space and create serious havoc.
I remember Palace defender Damien Delaney saying the same after our Selhurst Park victory erly on claiming that he was a seriously difficult player to keep under control.
With Sak up front, Reidy back at the heart of defence and Payet pulling the strings I really do see United having their work seriously cut out at the weekend.
And after that – despite the "oh dear they have a tough run-in brigade" creasing their brows I believe we can go into virtually every match as favourites.
I really am that confident. Why wouldn't I be – it's the way supporters of big and successful clubs carry on and we've beaten most of thebig boys anyway…why suffer an inferiority complex now.
So here's how I see us performing over the remaining league games with my points tally at the bottom. If it turns out as I expect, then the aforementioned Diafra Sakho will have hd everything to do with it.
Chelsea ( away) 1 point 
Palace (home)    3 points
Arsenal (home)   3 points
Leicester (away)  1 point (they won't do a treble over us!)
Manchester U (home) 3 points
WBA (away) 1 point
Swansea (home) 3 points
Stoke ( away) 1 point
Watford (home)  3 points
FINAL POINTS TALLY 68