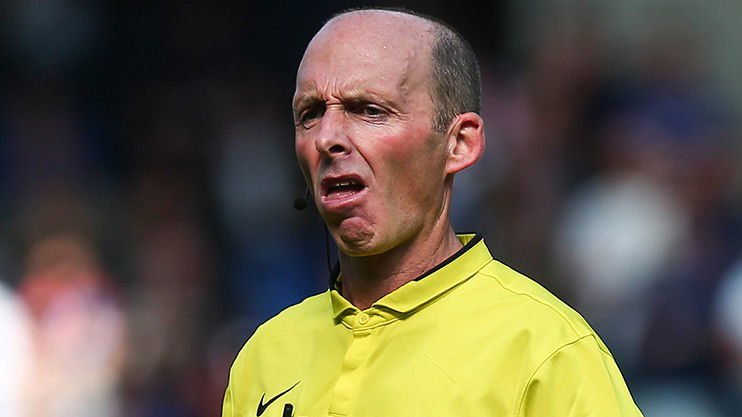 Back in 2003 when the Hammers were being managed by Glenn Roeder, a report in the Guardian made a big point when West Ham suffered agonies under a certain Mike Dean.
It was a bad season when we were eventually relegated in 18th position along with West Bromwich Albion and Sunderland.
And the report appears to bear out words that David Moyes was moved to make about the way West Ham have always been seen – a team as always being good for having decisions made against them.
Dean's reaction to the most harmless lifting of Tomas Soucek's arm and the incredible melodrama it produced in Alexsander Mitrovic was something none of us who saw it will ever forget. The Fulham striker escaped with no action being taken against him.
It was one of the most embarrassing decisions ever in this game which slides further and further towards becoming a non contact sport.
But Dean was at it way back – nearly 18 to be precise when he was in charge of the match between Arsene Wenger's Gooners and Roeder's Irons.
The report in full can be read at https://www.theguardian.com/football/2003/jan/20/match.sport but here's the bit that really matters given the events of yesterday:
In a season that is starving West Ham of hope they could take no more than a grievance from Highbury. Absurdly, in view of the fact they had lost Steve Lomas to a red card in the 14th minute, there was no rout and the match turned on the murky deeds with which Dennis Bergkamp helped Arsenal to break the deadlock with 19 minutes to go just when a 1-1 draw was feasible.
Highbury fans will relish the highlights, but the FA's video advisory panel could be more discerning viewers. Dennis Bergkamp, turning on the left wing, swung out a forearm to fend off an anticipated challenge and hit Lee Bowyer in the face. The contact seemed intentional, but the referee Mike Dean let play continue and the Dutchman capitalised. Thierry Henry converted his cross for the second element of a hat-trick, scoring with a header for the first time in the Premiership.
"I think everyone in the ground, barring the most important person, saw Bergkamp clearly puts his hand in Bowyer's face and pushes him to the ground," said Glenn Roeder, the West Ham manager. "I have been to see referees twice this season and this was the second occasion. My gut feeling is that he knows he got this one wrong."