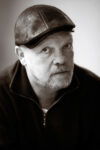 Lifelong Hammer Simon Leyland – who described himself like many of us as a long suffering fan – has joined Claretandhugh as a new blogger and newsman. Here he runs the rule over our season and David Moyes' position
Much like an impending divorce, you tend to look back and relive the good days – it was good for a while. But in the cold light of day there are insoluble differences which sadly can never be reconciled.
Dear David, our one time Moyesiah has finally run out of ideas
Compare and contrast the intent and sharpness of the first half of last season to the lethargic , low ambition displays of the end of the last and current season. It is as if somebody took the batteries out, as the most striking feature of recent games (Leeds excepted) is the change in mentality. It is almost like there is no urgency to our play anymore. What happened to the sexy counter attacks? The relentless pressing? The positive body language?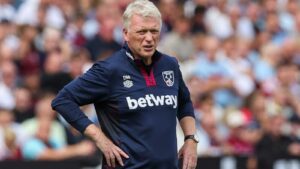 Our favourite Scotsman has perhaps become a victim of his own success. Cast your minds back if you will to 2019, his appointment was not universally lauded as Moyes was not seen to represent the West Ham way particularly after the Bilic era.
But surprisingly enough he dragged us to consecutive top seven places and managed to nearly emulate the sainted John Lyall by nearly reaching a European final. And for a few glorious months we were seen as a team that could and would be a match for any of the so called Top six clubs.
So what went wrong then?
The signs were there to be seen towards the end of last season, fatigue ,poor decision making and no longer playing without fear. In his defence, however, he has had dreadful luck with injuries to key players.
We are still waiting for Aguerd and Zouma to start together in a Premier League match, Soucek looks tired and seems to have forgotten where the opponents penalty area is. Scamacca ,whilst showing fleeting glimpses of his undoubted talent has yet to get up to speed and poor old Maxwel Cornet seems to have borrowed Darren (sick note) Anderton's season ticket for the physio`s table.
Thilo Kehrer looks bewildered and prone to the serious gaffe, Emerson is Mr Inconsistency and Paqueta looks and plays like a fish out of water. While Flynn Downes despite his willingness still looks like a Championship player.
But, and this is a big but. Do we give Moyes more time? Or has he simply run out of ideas? If we were mid division I would no doubt give him more time but seeing the clock is ticking and we are at the wrong end of the league I sadly have to concede that his race is run.