Declan Rice hopes to get the chance to get to the top of the England pecking order by grabbing a place in the England team ahead of Eric Dier and Jordan Henderson.
Glory awaits the young Hammer against the Czech Republic should Gareth Southgate hand him a starting place in the X1 which in turn will give Hammers fans incentive to watch the national team with even more interest.
He knows the Spurs and Liverpool duo are in his way but has been doing everything possible ob the training pitch to ensure the Three Lions boss gives him the shout.
That he has passed through the controversy of making his international choice, decided on a six year Hammers contract and been crticised for his youthful comments on social media demonstrates the incredibly mature head he has on him.
Now comes the moment for him to step on the international stage and make his point to the rest of the world. It's a great moment for him and for the rest of us.
And commenting he told www.whufc.com: "From the two sessions I've been involved in, everyone has been on it, and I think the coaches put that on us as well, so you have to be on it. Everyone is coming off with a sweat on and has been working really hard.
"Obviously, Eric (Dier) and I have been up against each other in training position-wise and he works really, really hard. Training against Henderson, he's a proper leader, working really hard and talking, so everyone has got to put in a shift."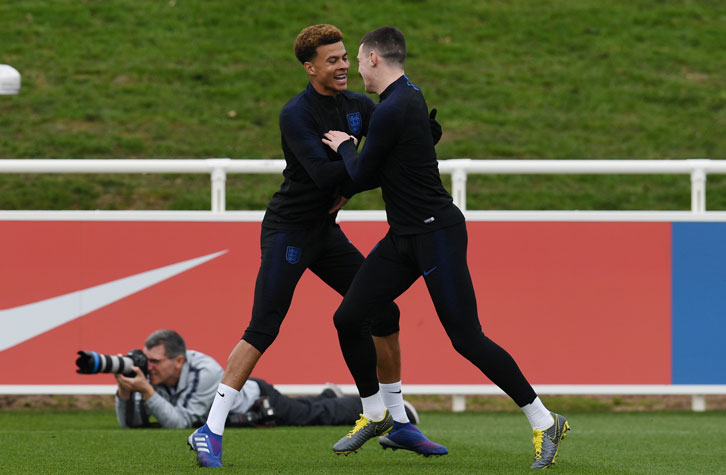 He added: "The gaffer is unbelievable. He's not scared to put in a young player and I think that's what every young player wants to see as well.
"To work with Gareth and see how he works, as this is obviously the first time, I'm really looking forward to the future. It's great to be here working with him."