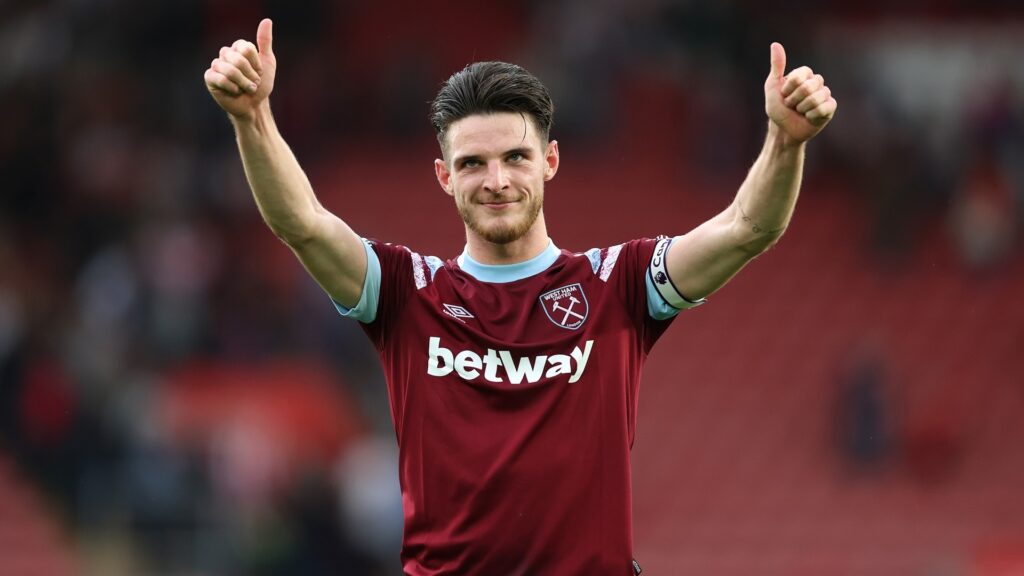 By Hughie Southon
Declan Rice may well be on his way from the Irons this summer but nobody can complain at the energy and high level performances he continues to give us.
Ok, maybe he hasn't been quite as impressive in certain games but when you set the bar as high as the skipper that can be understandable.
He knew better than most how incredibly important Saturday's game against Everton was and has also expressed the confidence – not to mention ability – that exists in the squad.
He is also aware of the fans frustration and admits implies they have every right to be anxious given the lack of form a good bunch of players have shown so far.
And thankfully he has not pleaded with the fans to stay behind the team because being a long term Hammer he understands perfectly that whatever our feelings on certain issues  we will never stop giving this squad our undying support.
It's quality that he understands the worries and disenchantment of some without moaning and groaning – he knows how we  all feel in our hearts.
He explained to www,whufc.com: "I said to the lads just before we went out against Everton  that today was a defining moment in our season.
You lose that game, and you are really struggling then – that's the reality of it. But if you have in your mind that the only thing we're going to do is win, you can really kickstart from there.
It is poor that we are even in the position we're in. We understand the fans' frustration, but we are a bunch of players who give everything."