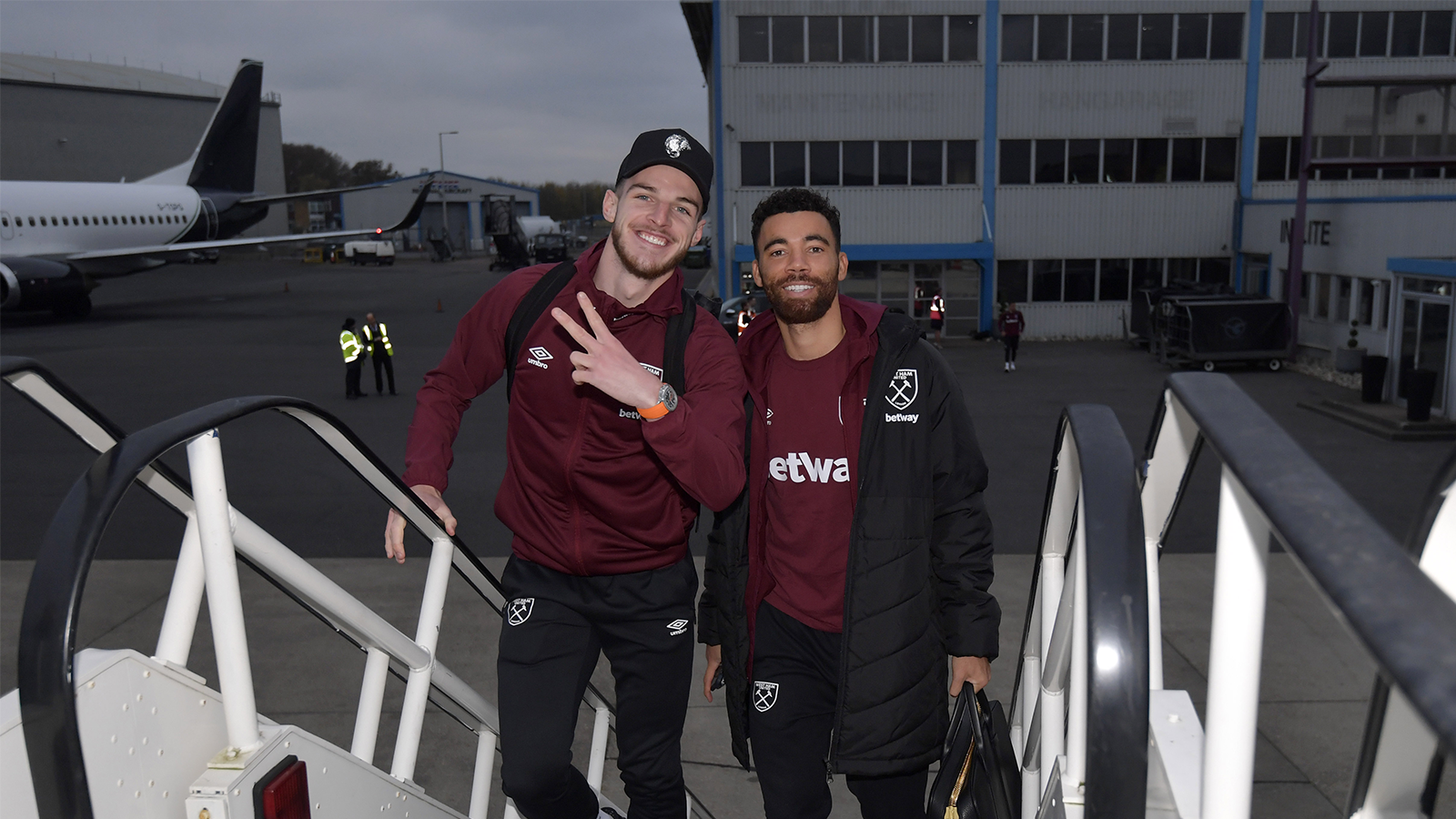 Pic Courtesy www.whufc.com
Declan Rice and Ryan Fredericks are huge mates but that will be put aside when our former full back comes visiting with the Cherries tomorrow night (Mon).
The pair know each other's game inside out and backwards, but the 30-year old's pace is something that Dec knows he is going to have to reckon with in a big way.
Fredericks left on a free transfer at the end of last season but is set to get a big reception from Hammers fans who remember the player fondly.
It is probably fair to say that his best showings came in the knockouts of the Europa League with the first leg against Olympique Lyon as probably the highlight of his five European appearances.
At a packed London Stadium, Fredericks was part of a ten-man Irons effort who battled to a 1-1 draw that set the platform for a 3-0 victory over the French side in the second leg.
Since his arrival at Bournemouth have lost one of their seven games under Interim Head Coach Gary O'Neil. The former Hammer has featured in five of them and Dec knows he will be a handful.
Commenting on www.whufc,com the Hammers skipper said: "I'm just waiting for a foot race I cannot wait to outpace [Ryan]. But in the 'Fredericks channel' no one's ever beaten him.
You just can't get past him, he's too fast. If he shows you the line, you'll never get past him and inside he's just too quick. You've got to play around him. I am going to set up Cresswell to stop Ryan as well. I think we know how to stop him."
And the outcome of the game? Declan says: "We have been unlucky in front of goal. We need to turn the chances into goals because we are creating enough.
We know Bournemouth are really solid defensively and can get you on the counter attack. They press really well as a group too. But hopefully, we can come out on top."