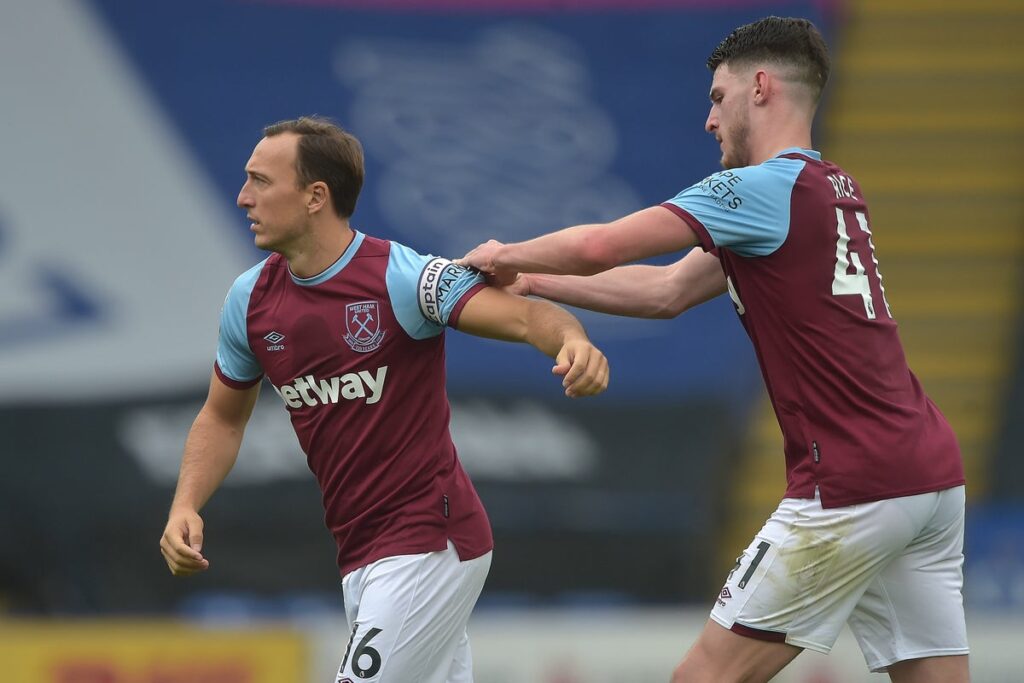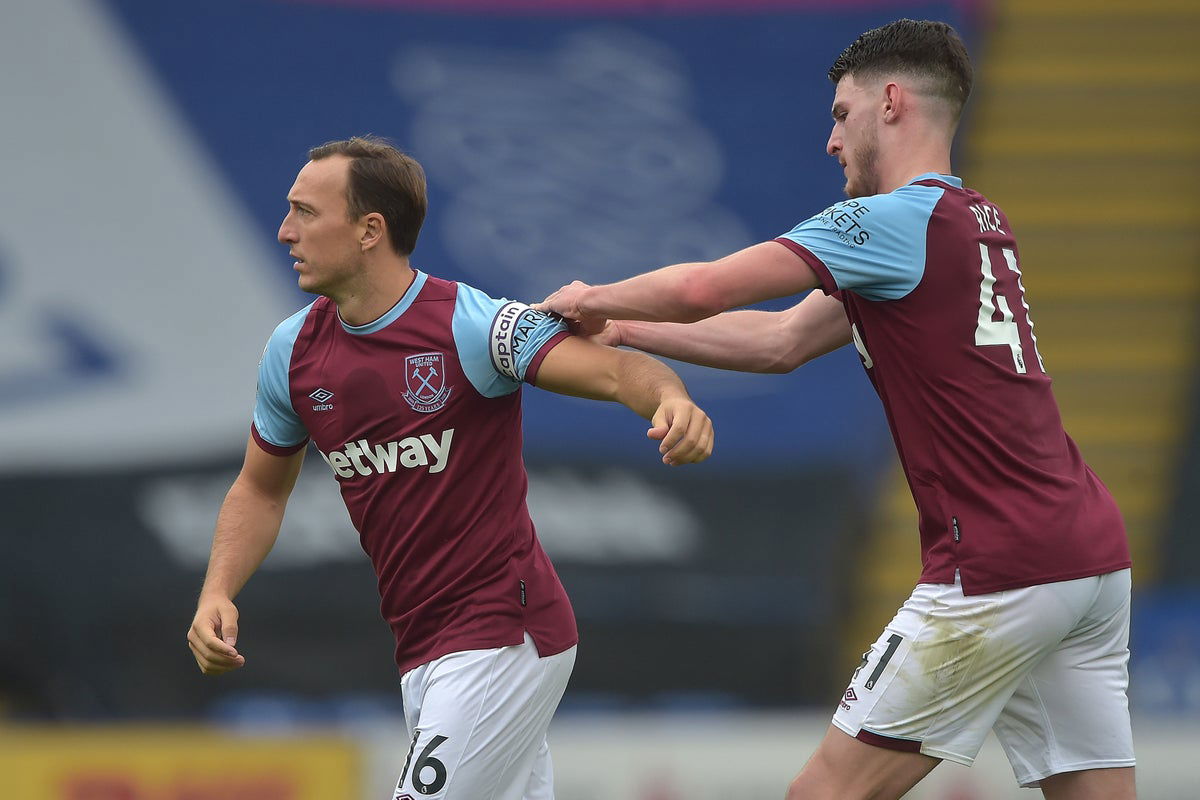 Those who have found it impossible to not help giving Mark Noble a knock or two following his decision to call it a day at the end of next season find themselves totally at odds with his successor as skipper Declan Rice.
For the Hammers crown jewel has made it clear he is be biggest of fans and reckons just as the club retired the Mooro No 6 shirt, they should follow that by doing the same to the No 16.
Declan is a huge fan and admirer of a man who has dedicated his life to this great club and believes that West Ham simply won't feel the same with the man gone.
There are those who insist on judging Mark on what he is as a player now – could anything be more unfair after what he has given down the years. To answer my own question the answer is a big far NO!
Now Declan – speaking to Soccer AM has made his own position absolutely clear and it would be a move to elevate the 33 year old into near legendary status.
Commenting he said: "Rice said: "I love (Noble) to pieces. I'm gutted (he's retiring). At least we'll get one more season with him next year. Hopefully we'll have all the fans back to give him a great send-off.
"West Ham without Mark Noble won't feel the same. Hopefully there's another Mark Noble brewing in the academy who can come through and do what he's done.
"There has to be something for him – 100%. Retire the 16 shirt I reckon. It won't feel the same seeing another name above the 16."