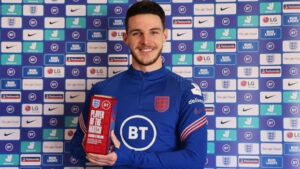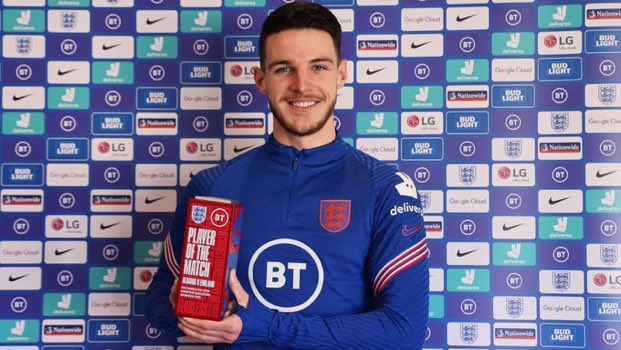 Declan Rice has opened up on how his injury ahead of the final few games of the season had him worrying himself silly.
Indeed he was concerned enough to believe that he could be out until the end of the season and could miss the Euros this summer.
It's reasonable to believe that his absence – given his form when he returned to action late on – had much to do with us missing out on a Champions League place.
And whilst he was concerned he may miss the international tournament the vast majority of Hammers fans won't be happy until they are over and he is declared safe, sound and fit.
The last thing in the world we need is for him to be sidelined again with the new season ahead and Euro league competition.
In a candid interview the defensive midfielder explained his feelings and revealed that he does indeed sway towards worry!
He said per Football London : ""I'm a bit of a worrier,"
"He (the club doctor)  sent me for a scan and it came back when I was on my way home.  I got the call from the physio saying I ruptured my LCL (lateral collateral ligament) and straight away I asked how long that would be – 'am I going to miss the Euros?', 'am I going to miss the end of the season?'
"They said they couldn't put a time frame on it. They said it could be 10 to 12 weeks and they didn't know if it needed surgery.
"I'm thinking 'oh'. The first person I called was my dad and then (Mark) Noble, to say 'I think I'm done'. He always gives me good advice and calms me down.
"Once we saw the knee specialist he gave me full belief I could be back and then as soon as I started my rehab it was six weeks, no days off, in every day and really smashed it out.
"I was back running in four weeks, it could have been three but I didn't want to push, then back training with the team but it was more the fitness side of it,
"Then I back up and running, then I played three games in seven days after six weeks out at the end of the season so that was tough but now my knee feels really good and strong.
"I've done everything right, which gives me the best chance to perform."