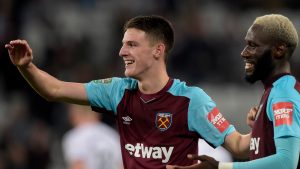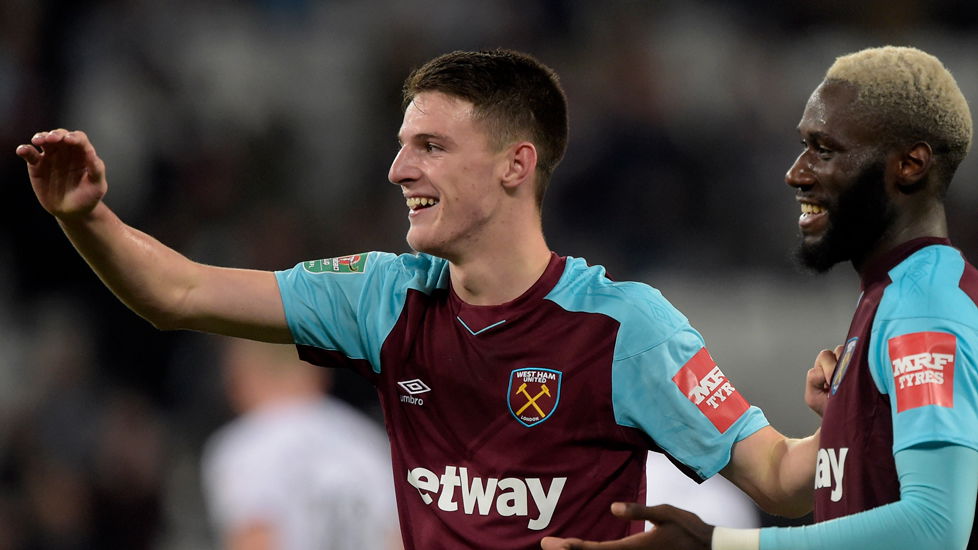 Declan Rice could soon be approaching – if he's not already at – that dreadful place between the devil and the deep blue sea.
Talks continue between the club and his advisers continue with an offer on the table of which everybody will take a different view.
The teenager arrived in the first team during a very difficult period when injuries and an uncertain league position piled pressure on him in what is what is a seriously difficult position to hold down at any age – central defence.
After some predictable and entirely understandable uncertainty he did really well and at the end was making international appearances and drawing high praise from his national boss Martin O'Neil.
He is a fine prospect but as we wrote yesterday things have changed this summer in a big way and whether or not he is one of the first names on the team sheet looks doubtful given the new arrivals and Pellegrini's playing system.
He may also be suffering from the fact that the last time the club rewarded a youngster in a big way was when Reece Oxford received a £20k a week contract – that didn't work out too well did it?
Declan is a guy whom everybody knows as one of the most pleasant and down to earth around who just wants to be the best.
His academy boss Terry Westley told us on CandH he is not motivated by money – he simply wants to be a player and he loves this club."
It's a shame that such a guy with exactly the right attitude finds himself at the centre of what is becoming a bitter financial fight where there is £18k basic on the table and £10k for each appearance in the first team.
His advisers want far more  based on last season's experience but there is no guarantee that will be repeated by him, or, come to that, any other player in 2018/19.
What this means is that he continues on £3k a week and that if he doesn't get much game time the current offer could well be reduced once the talking starts again at the turn of the year.
We are told Dec simply wants to do a deal which is what most would expect.
Given the Oxford experience this current offer feels about right although perhaps another £2k on the basic to match his fellow former under 23 might be even more right!
So as we said it's the devil or the deep blue sea – pick your sides!