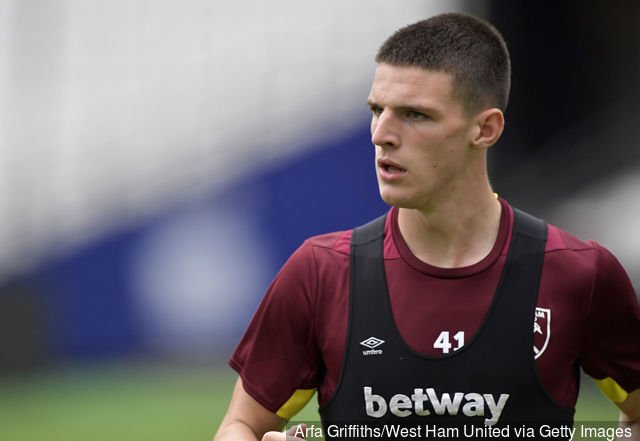 It's tricky believing that Declan finds anything a problem as his career goes higher and higher!
But the Hammers skipper admits he has one big task in front of him and he's going to have to forget his nerves, take his courage in both hands, and get on with it.
Wearing the armband has been a huge boost to his career but it brings issues with it in one so young and the 21-year-old Iron isn't shy about putting his anxieties out there.
David Moyes clearly has no such worries about his captaincy abilities but there's a big issue at stake for his new captain who admits he has to learn how to speak his mind to his team-mates.
Most would realise why he is where he is and be ready to take it. However, Declan has admitted he is having a few problems giving it at this stage of his career.
Speaking on the Super 6 podcast, he added: "When you're on that pitch, you've got the armband on, it's your responsibility to lead the team and that's why I'm so vocal.
"I'll say stuff, don't get me wrong, but sometimes I hold myself in obviously because I'm still a youngster. I don't want to come across to one of the older players and be told to f-off.
"Noble is so good at it where he doesn't care, he'll just say it how it is whereas sometimes I'm a bit reserved.
"I feel that I can't really say that because I'm only 21, but for him obviously he's been there, done it, he's been captain for years and where you just say it like it is and you don't care what anyone else's opinion is.
"I am gonna have to get like that. I know it's hard."