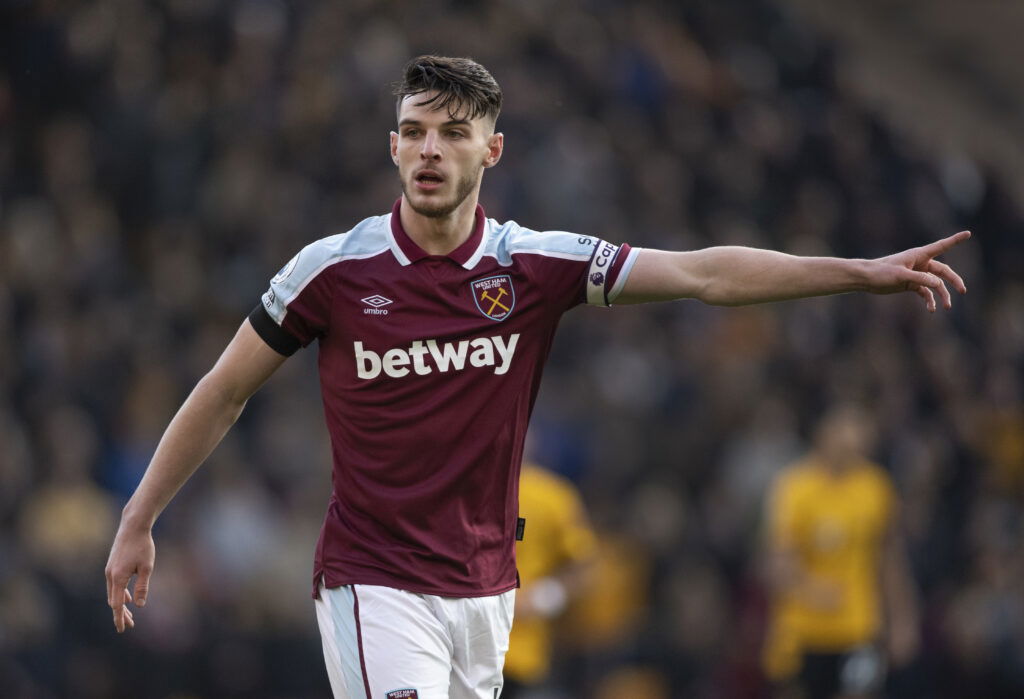 Declan Rice finally has put to bed any suggestions that he will be leaving the club this summer.
It's been going on that he will for weeks of course, usually led by so called "ITKs" on The Athletic, but as we have insisted since learning the facts. the skipper will be staying for a while yet.
Declan – as a close friend to Mark Noble – was one of the most emotional of those on the pitch as Mark made his final bow.
There will be those who believe he could  – even now – follow his pal and mentor by remaining at the club unlikely though that may be.
However, as the first to report that he had come to an amicable agreement to remain at the club it's good to hear him virtually confirming that looks  pretty well certain to be the case.
The draw against City confirmed we are in the Conference but of course we still have big hopes of making the Europa League via the top sic.
And Dec said: "The result confirmed European football all-round.
That's good for the Club, because we're going to have European nights again next year.
We want it to be the Europa League, and that's no disrespect to the Conference League – we just want it to be Europa after we've had a taste of that.
Let's be positive and wait and see, but if we play like we did today against Brighton & Hove Albion next week, we'll be alright.