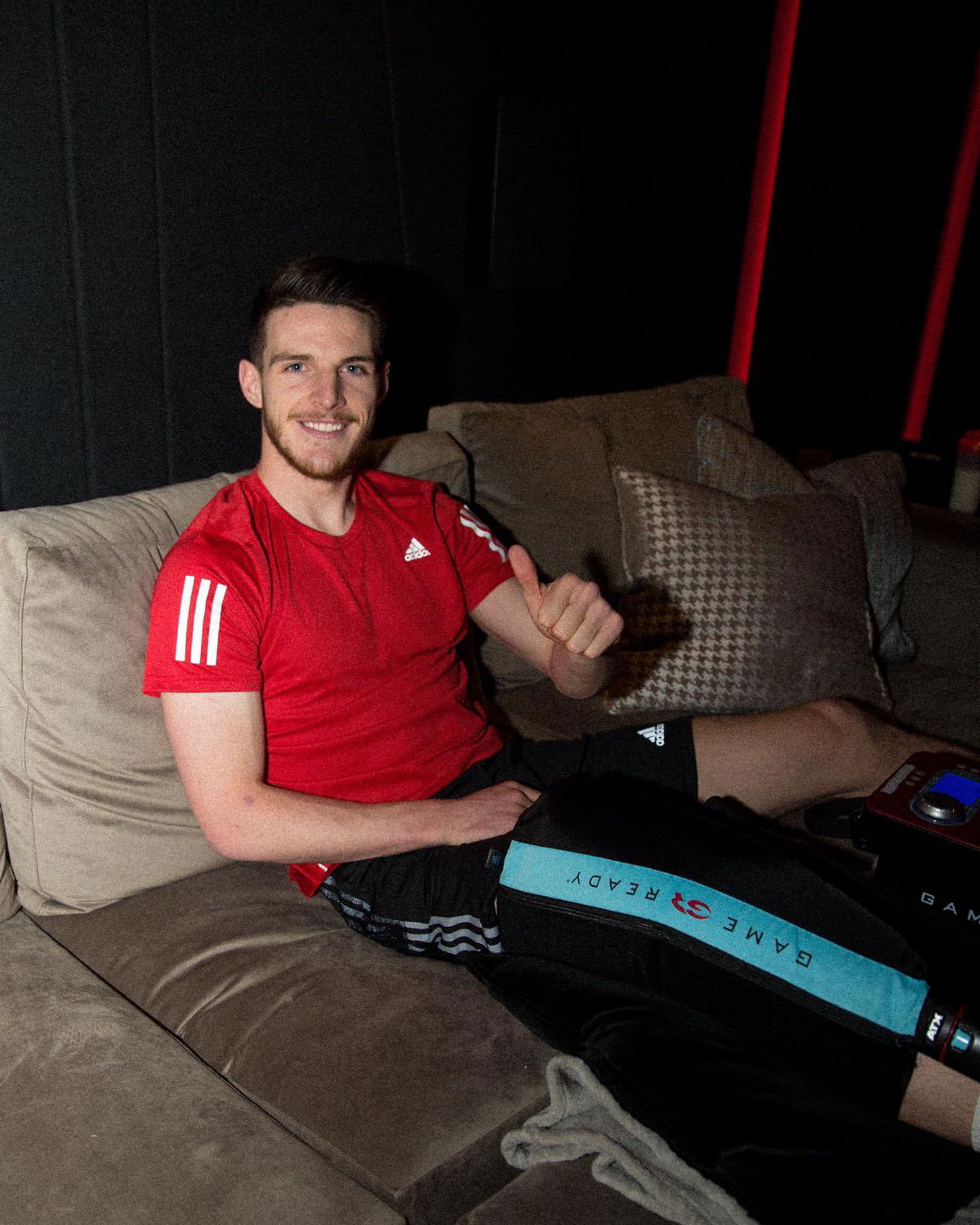 Declan Rice is using Game Ready technology at home while he recovers from his England knee injury.
He posted a photo on social media showing his Game Ready straight knee wraps which features a dual-action therapy that enables the simultaneous circulation of ice water and air, integrating compression and cold therapy.

The wraps feature an inner liner, or heat exchanger, that is comprised of two separate internal chambers.  One chamber allows water to circulate through the liner; the other contains air pressure allowing even surface contact with the body and maximizing the delivery of the treatment.
The makers say this unique design enables simultaneous adjustable compression and fluid circulation technology.
Active pneumatic (air) compression helps the body pump away swelling and stimulate the flow of oxygen-rich blood.
Efficient and even cooling further reduces swelling, muscle spasms, and pain.
The manufacturers have a rental service allowing sports clubs to rent machines for their player's homes.