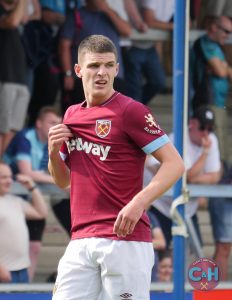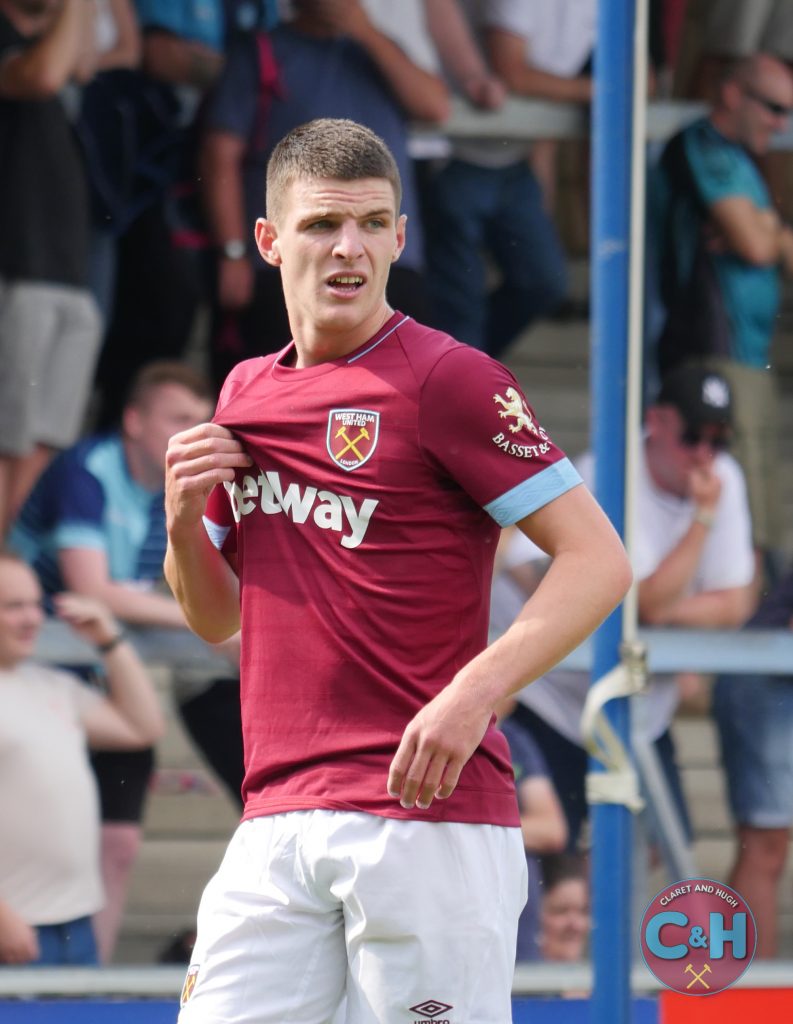 West Ham will officially tell any club enquiring about Declan Rice that he is not for sale at any price this summer while privately admitting that every player has a price. However, at this time it would take a massive bid of £100m or more to tempt the Hammers to let their young star leave for bigger and better things.
In 2009 Manchester United sold Cristiano Ronaldo for £90m to Real Madrid while Spurs sold Gareth Bale also for £90m to Real Madrid in 2013.
It would take a similar bid in excess of £90m to persuade the Hammers to let their 2o-year-old prodigy go, we all accept he has a bright future for England and could well replicate Bobby Moore by captaining them one day but equally if he is fulfilling his full potential  in his career he will move to a top-four side or foreign team to play in the Champions League.
Hopefully, we will have one or two more seasons before the big boys come knocking to make us an offer we can't refuse so until then we will see how far he can go in his West Ham career.
If Rice wants to win something then Spurs and Arsenal should not be on his radar in his future, an eventual move to Manchester City or Real Madrid would be a more palatable scenario for Hammers fans.