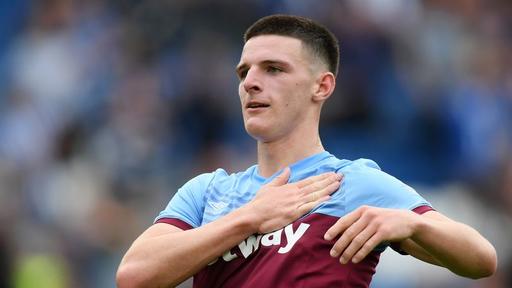 Declan Rice is  dreaming about West Ham qualifying for a Champions League place this season.
"The next four games are going to define that [European qualification] for us," Rice told talkSPORT. "We have [Manchester] City, then Leeds, then [Manchester] United and then Arsenal.
"Four massive games so if we can get through those and pick up a good amount of points then who knows?
"We will be down to single figure [games] and we will be able to start counting down and see how much longer we have to go."
The 22-year-old was asked if, despite David Moyes saying they had 'no chance of Champions League places', the players thought it was possible.
He replied: "Oh yeah, 100%… definitely. I think it would be wrong to sit here and say that's not something I'm thinking about. I want to be in those places now.
"This club, that's where it deserves to be. It is a massive club, We have the quality and that's where we need to be pushing.".
Claret and Hugh say:
Delcan Rice is right to dare to dream, while there maybe tough games ahead nothing is impossible and fourth place could be achievable and within our grasp with several of the traditional top six including Arsenal, Liverpool and Spurs crumbling under pressure. There might not be a better chance in years to push for the dizzy heights of a Champions League place and the immense riches that brings to a club.  It will be a hard game against Manchester City whop are almost in a league of their own but hopefully the confidence and togetherness of this West Ham squad can give City a run for their money and we can give it a good go this weekend.  He who dares wins as Only Fools and Horses Delboy would say!