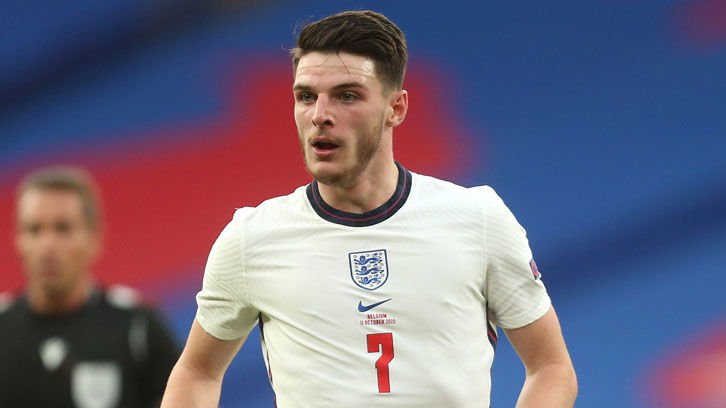 David Moyes has backed Declan Rice to find his voice in the Hammers dressing room.
Besides the 21-year-old has often wearing the captain's armband this season with Mark Noble on the bench, he has of course  become a key member of the England squad under Gareth Southgate, playing against both Belgium and Iceland in the recent international break.
And Moyes thinks linking up with the senior pros of the Three Lions and working with Noble on a regular basis, will help Rice become the dominant voice he needs to be in the London Stadium dressing room.
Talking to reporters ahead of the clash with Sheffield United this weekend, he said: "He does a lot of things in the dressing room when you need those characters to take responsibility.
Sometimes a lot of the words and actions are taken by the players themselves. Mark Noble many times would have dug out the players, rallied them or taken responsibility to take things on himself.
"When you're only 21 you're not going to do that because you're still learning and you've not quite got the confidence to do it.
But I think the players Declan Rice is playing alongside like Harry Maguire, Harry Kane, people like that around the England team, he'll be seeing the level of quality and the leadership that these players need to have — because if you're captain of your club, or captain of Manchester United, Tottenham or England, Rice should be looking at them and saying, 'Well this is how I need to be. This is the way I need to look in the next four or five years'.
"But as I say, at West Ham he's got a great mentor in Mark Noble."