By Hughie Southon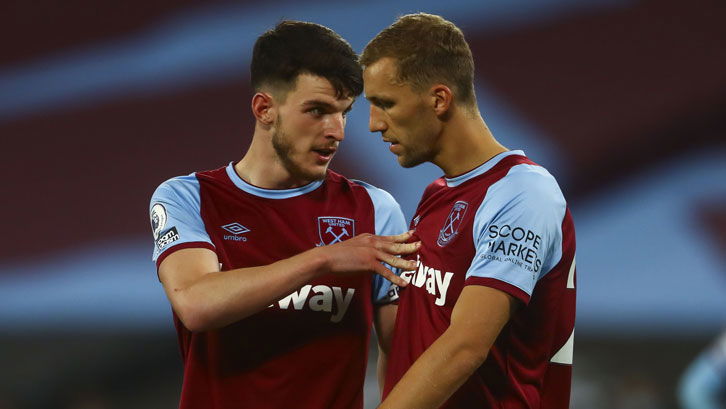 Sevilla away in the Europa League round of 16 sounds about as difficult as it gets but it's a game the Hammers surely have to win for one very big reason.
Victory and a place in the final eight would be a major step towards an eventual place in the Final which if they were to win and gain a Champions League place would surely keep Declan Rice at the club for another season …AT LEAST.
The disappointment of missing out on the domestic cups is understandable but perhaps a blessing in disguise as the top six or Europa Cup victory or top six position always had to be the priority given Declan's situation.
He effectively has three years left at the club including a two year option but to win the Europa Cup would demonstrate that we remain a club very much on an upward spiral.
It looks a big call in Spain with Jarrod Bowen missing with a badly swollen heel although Declan has travelled .
With Said Benrahma in awful form there can surely be no way manager Davird Moyes will opt to start him in his place which opens up the big question of who can replace him.
With Manu Lanzini having had a superb match  at Anfield with the obvious missed goal a horrible blot it may be a good idea to let him remain in his deep lying role alongside Dec should he play and push Tomas Soucek forward. The altermative if Dec is missing looks ro be Vlasic!
Tomas hasn't been the same player this season since apparently being told to adopt a more defensive role with Moyes allowing  Dec to get forward more. Releasing Tomas may well be the answer for him personally and us generally.
It's likely that the manager will revert to what many see as his default position and adopt a far more defensive approach in Spain against a team which has drawn 10 games this season whilst losing two.
It's one of those wonderful West Hamisms that as they showed against Liverpool – albeit in defeat at the weekend – that we tend to turn it on big time in matches such as these.
And if we can get a result out there we have to have a big chance on our own manor against a team that has drawn its last four away from home.
The Bowen issue is worrying perhaps but a draw on Thursday evening won't surprise me as the Hammers step out on what may well be the first stage of the "Declan Stays" campaign