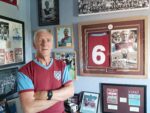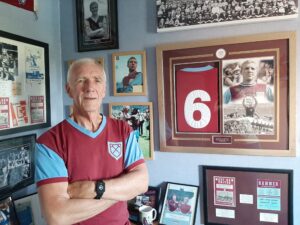 By CandH's top blogger Allen Cummings
Sky Sports presenter Dave Jones suggested the Declan Rice interview, following the Leeds United game, was undoubtable the best interview on TV that night – a clear  reference to the Oprah Winfrey offering on another channel.
Jones was spot on, of course. Rice spoke so confidently, so clearly, so honestly and frankly – and with so much assurance for a young man still only 22 years of age. It was quite remarkable, underlining yet again what a special person he is off the pitch – as well as being a remarkable talent on it.
When asked what had made such a difference to West Ham's form and results this season, Rice was quick to point to the training ground as a major factor in the team's transformation.
Rush Green is a subject that has come under much scrutiny in the past, attracting some pretty negative comments and criticism, with its facilities being questioned and even ridiculed by some of our own fans.
But Declan was happy to highlight the fact that the West Ham training ground holds the key to the team's change in fortune. It has become even more of a focal point for the players.
With restrictions on movement still being rigidly enforced, the training ground is even more of a central hub than in normal times.
Rice told Jones:"I've been playing in the first team four years now. This is the best squad I've ever been part of at West Ham. You wake up and look forward to going into training. You look forward to going in and seeing the lads.
That's a great footballing environment you want to be around. How we are as lads off the pitch – that shows on the pitch – fighting for each other. It's just a real special place to be in at the moment. The place has a real buzz about it."
Of course it would be nice to be able to spend millions on state of the art buildings and luxury facilities – but they alone are no guarantee of success.
It's what goes on in and around the place that really matters most – not the place itself. Right now it seems there are fewer happier places to be than the West Ham training ground.