Declan Rice has admitted that he has been left utterly confused by the decision to rule out Maxwel Cornet's last-minute equaliser against Chelsea.
The summer signing from Burnley thought he had his first goal of the season and his first goal for the Hammers.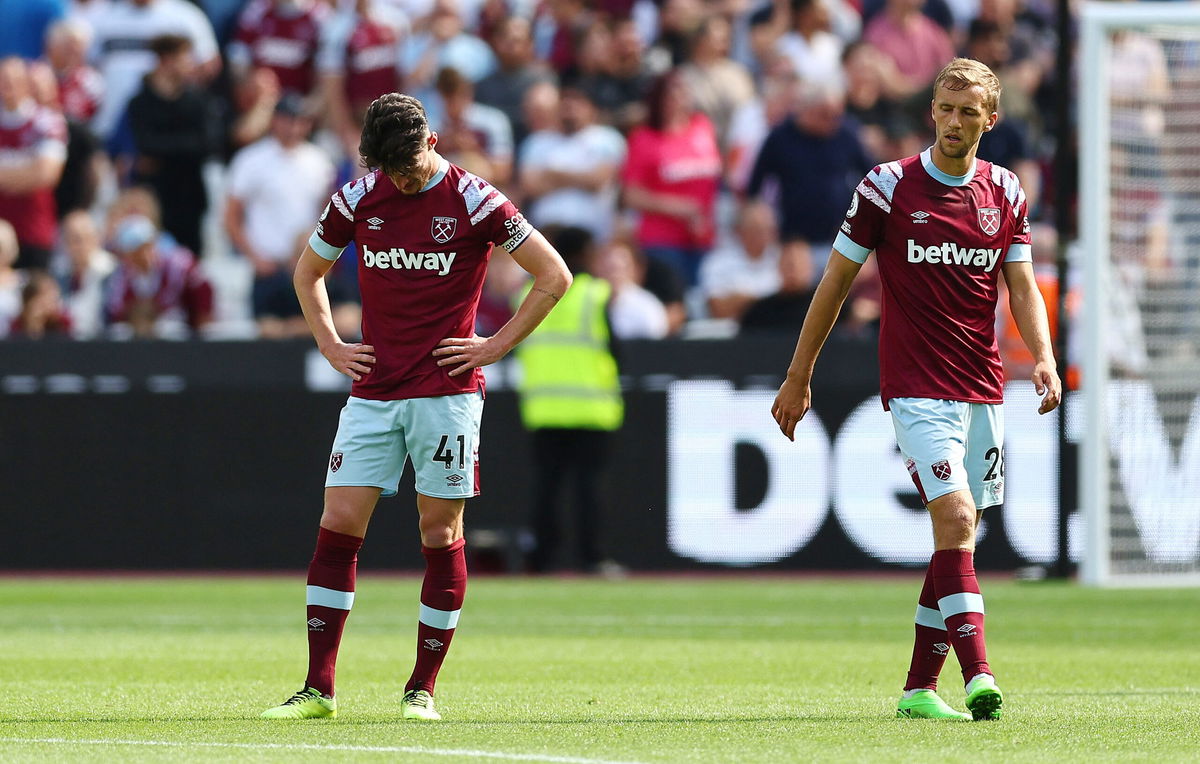 It came at the most opportune time too, as the Hammers had just conceded Chelsea's second goal, as Kai Havertz dispatched Ben Chilwell's cross.
Chilwell had previously equalised after Mikey Antonio's opener.
Cornet looked to have made it 2-2 after Edouard Mendy was unable to gather the ball at Jarrod Bowen's feet, but VAR intervened, ruling that the winger had fouled Mendy before Cornet's stonking finish.
David Moyes has already revealed his rage at the decision and it is little surprise that the Hammers captain has followed suit on Twitter.
He posted two tweets about the decision, revealing that he feels it may be the worst he has ever seen in a game he was playing in.
He wrote: "That's up there with one of the worst VAR decisions made since it's come into the game. Shambles."
He later added: "Can't believe the referee has even been asked to go take a look at the monitor! Cannot see how they've come to that decision."