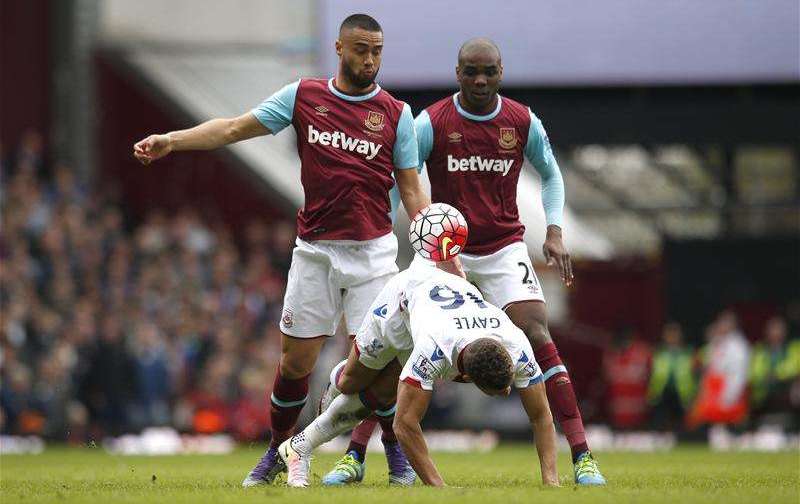 Winston Reid is set for his next run out for the Development team against Aston Villa next Friday.
The 31 year old now has a couple of competitive excursions behind for the Under 23s against Wolfsburg and last night when he played the first half of the New Zealand international against the Republic of Ireland.
That he came off at half time, sparked questions as to whether he had again been injured but we have been told  the central defender was simply taken off to protect him as he continued his comeback.
And we understand that there was an agreement in place with the Hammers that he would play just a half as his recovery continues after a 19 month lay off.
Manuel Pellegrini and the club were not entirely happy that he should be allowed to go on international duty so early in his comeback programme but agreed the compromise with Kiwi bosses.
He is set to play his first 90 minutes in the game against Villa and is likely to take in another couple of games for the Development team  against Brighton or Fulham on the either the 27th November of December 6.
No date has been put on the player's first team return but given the caution being taken with the 31 year old it is not likely to be before January.