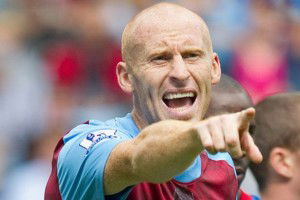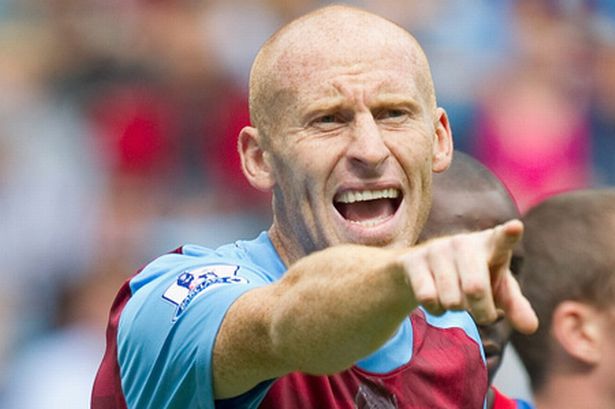 James Collins has made it clear that he would jump at signing a new contract with the club he loves!
The central defender has been brilliant this season and could even be seen as a dark outsider for Hammer of the year.
And in an interview with the London Evening Stanard he has spoken of his passion for the Irons.
He said: "I've been here a long time and I love it. The first time around I didn't want to leave but it was sort of thrust upon me and I left with a heavy heart.
"To come back was fantastic and now, with the club about to make a massive step forward and to have a chance to be part of that with the club I love, would be amazing."
"I feel as fit as ever," he said. "If the opportunity came to sign another contract I would jump at the chance but I know the football has to do the talking,
"I have to perform well until the end of the season and then, hopefully, we can sort something out. You can't take your foot off the pedal, it is professional pride and we're still aiming to finish eighth.
"Since we came back up to the Premier League, 10th has been the highest we've finished. To better that would be great. We want to finish strong because if you do that you more often than not start the next season well."
On Saturday, they face bottom of the table leicester – a team that was ninth in early October.
He said: "I've watched Leicester a few times and I still remember them scoring five against Manchester United.
"It was vital we were able to notch that win against Sunderland. It wasn't the prettiest of matches but one of the most important, coming off the back of a poor run."
Collins also had a word for boss Sam Allardyce, whose future remains uncertain beyond the end of the season.
"The gaffer never mentions it," he said. "He's a very professional guy, he prepares us well for every game.
"From a personal view I think we've had a tremendous season and it would be shame to see him go because he brought me back to the club and showed great faith in me."