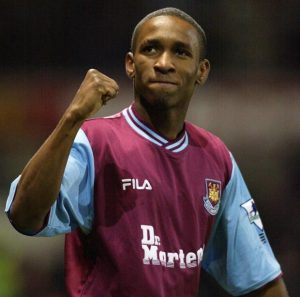 "I felt like I was betraying a family member," Defoe told Sky Sports in a wide-ranging interview on his career including his time at West Ham.
"These people had given me an opportunity, and then years later I'm going in and handing in a transfer request saying, 'I don't want to be here, I want to leave'. I made a big mistake. When I done it and realised what had happened, I felt like I had to get my head down and try to win the fans back.
"Being an East London boy it was an easy decision. West Ham wasn't far from home, I watched them as a kid, a lot of my family are West Ham fans and I could go and play with the best young players in the country, so it was the perfect environment.
"When I look back at it now, I think I was maybe naïve at the time. It felt like I was at school knocking on the headmaster's door. If I saw someone do that now I'd be like, 'Wow, that's strange, you shouldn't do that'.
"As a young player you should never ask to leave the football club and hand in a transfer request. I didn't even know about transfer requests then. I spoke to my agent at the time. He basically said to me and my family, this is something you need to do because you want to be playing in the Premier League and if you hand in a transfer request it gives you a better chance to leave the club.
"I should have turned around and asked more questions like, 'Do I really need to do this?' because if someone wanted me they'd come and get me. Of course it was a massive regret. It's honesty from the heart, but I just didn't know what I was doing at the time. I felt like I was on my own. All the stick that I got after was about me, not the agent or anyone else. In the paper is my face on a rat."
Defoe first apologised in 2004 for "mishandling" his transfer request over that summer.
The striker who was 21-years-old at the time handed in a transfer request the day after the Hammers were relegated.
After being unveiled as a Spurs player, he said: "I mishandled that move and I can only apologise. I'm young and I've learned from it.
Defoe played 98 times for the Hammers scoring 33 times, after sixteen years maybe it is time to forgive and forget.
You can the full 45-minute interview below:  The Relegation with West Ham and handing in a transfer request can be found around 11 minutes 30 seconds