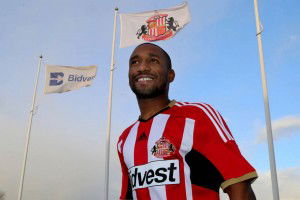 Former Iron Jermain Defoe told has underlined the need to start fast against us at the weekend.
Speaking to safc.com the 32-year-old said: "It is a big game, even more so because of how it has gone the last few games.
"West Ham are a good side and they have picked up a lot of points and beaten some of the big teams, so they will come here and be confident but it is important for us to set out stall out from the first whistle and be positive."
"We've not had that luck and not reached those levels we reached in the closing stages of last year, so it is a massive game and it is a game we need to win.
"We need points now and as players we understand that; everyone is trying and I think we just have to approach it like any other game, don't get too tense and try to relax..We're at home and we need to start the game quick.
"It is a long season and there are so many more games to play, but it is important that we start getting points now because you can't wait and think we will do it next week, we will do it next week – we have to do it now.
"There is also nothing better than getting the points before the lads go away and focus on their countries, but it is also important for the manger and the coaching staff because then they can relax and when we come back we can regroup and kick on from there.