Former Hammer Jermain Defoe nearly returned to West Ham he reveals in the On the ball podcast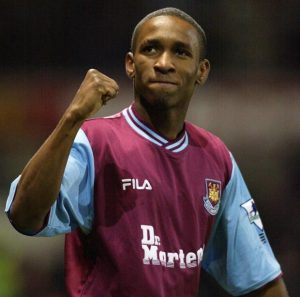 Defore says "I nearly went back to West Ham. I spoke to Mark Noble on the phone and he explained that the club wanted me back, that they needed someone to score goals, but at the time I said I wasn't going to leave Sunderland because they had done a lot for me and I had a special relationship with the fans, but I didn't rule it out for the future.
"Obviously it didn't happen but the West Ham fans, despite all the stick they used to give me when I was at Spurs, were buzzing. Some of the positive messages I was getting on social media made me think that despite all that stick they gave me, they would've welcomed me back."
Speaking of fateful time as a Hammer Defoe said:
"When I signed for West Ham, there was a lot of pressure at the time because they had to pay Charlton something like £1.6million because apparently they'd made an illegal approach for me. I was only 16-years-old, so there was a lot of pressure there. I made my debut at 17, scored in the cup, and everything started going so well. I loved it at West Ham and a lot of my family were West Ham fans.
"So everything was going so well and we all know what the fans are like with young players coming through, they love you.
"But then my agent at the time advised me to hand in a transfer request. I was naive and never had to deal with anything like that before. I was young and didn't really know about transfer requests.
"The backlash was just crazy! I obviously stayed until January before Tottenham came in for me and then I was thinking, 'Tottenham are a massive football club,' and I wanted to go."