F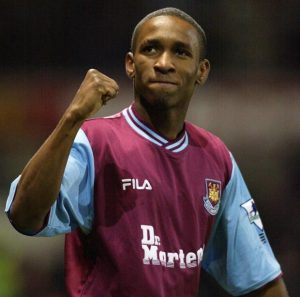 ormer Hammer Jermain Defoe wants £16m to rejoin the Hammers or their Premier League rivals Bournemouth.
According to the London Evening Standard the striker – who has a relegation clause – will want a £6m signing on fee as a free agent plus £100,000 per week for two years £10.4m of wages.
When the striker joined the Black Cats on a three-and-a-half-year deal from Toronto in January 2015, it was written into his contract that he could leave on a free should they go down.
Club chiefs then failed to remove that clause when the thirty-four-year-old penned a one-year extension last summer, a month before David Moyes took charge.
West Ham offered £6m in January to sign the former Hammer but David Moyes refused to sell him believing he was their only hope of Premier League survival but Defoe's 15 goals were not enough to save them.
It is believed West Ham is his preferred destination despite the Cherries being bookies favourites.
Toby Cotte wrote in Premier League Daily: "I think that (West Ham)  is his preferred choice but obviously it depends on the owners and people running West Ham.
"Would I like to see him there? Yes, I would.He is a goalscorer and it is hard to buy a goalscorer now. People will say that he is 35 years of age but I think with the modern day game it is easier to play on."