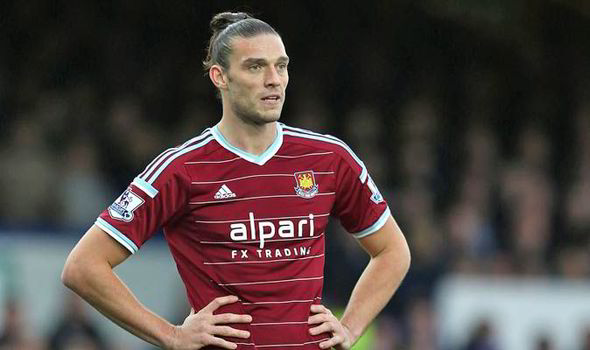 Andy Carroll was justifiably delighted with his afternoon's work against Juventus but not unnaturally disappointed with the 3-2 defeat.
Speaking after his two goal performance he told West Ham TV he said: "The result didn't go our way, but it was good to get two goals and start scoring again.
"I think it was perfect for the players, the fans and the Club and great for everyone involved.
"It was a good day, the fans came out and were great in the lovely weather. It was nice to get scoring goals in this stadium as soon as possible and get a feel for it. It was good for the fans who turned up, too.
​"I'm feeling good, you know. I got through pre-season really well, so now I'm just looking forward to the start of the season and to keep producing my performances and scoring goals and for the team to do well."
"I've been screaming out for crosses into the box since I've been here and two came in on Sunday and I've got my head on them and they ended up in the back of the net, which was great.
"It was a great save for the first one, which is why Buffon is one of the best, but I've managed to follow it in and got a tap-in."
Andy is looking forward to more additions t the squad and said: "We've got a good squad. The manager has done well in the transfer window and he has probably got a couple more signings to make to make us complete.
"We've bonded pretty well over pre-season. Our dressing room is very good at welcoming new people in and I think we're all relishing the start of the Premier League season now."