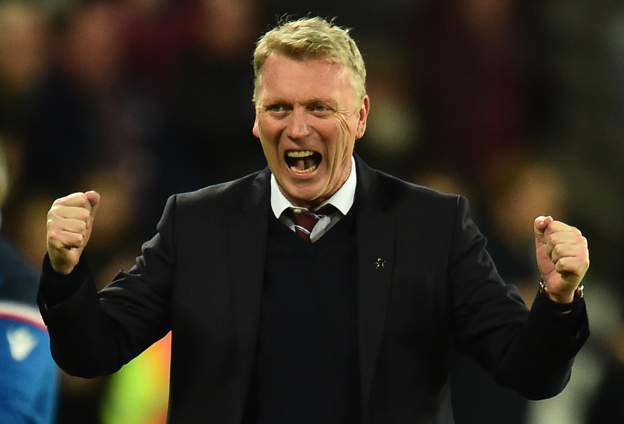 David Moyes was delighted with the Irons after their point against a Manchester United team who clinched second spot in the Premier League.
Speaking to MOTD Moyes said: "A good point for us, maybe they will say the same as well. Our boys showed a great attitude after getting safe at the weekend.
"They were bang at it. We have conceded a lot of goals this season so a clean sheet is great. At this stage of the season you don't get great games.
"Declan Rice played very well tonight, the boys at the back did a good job. With a bit more care we would have scored on the break."
He had little to say about a grand and glorious bust up between Kouyate and Pogba into which Mark Noble flew clawing at the United player's face.
Yellow cards all round and Moyes said: "It was hardly worth talking about. The referee handled it well. It was never that type of game.
"Since the Burnley game we have worked hard, we took the players away which is the best thing we have done. We have done OK against the bigger sides at home.
"We wanted to climb the league table so we will try and win on Sunday. But we have done the job we came to do – we are not relegated."