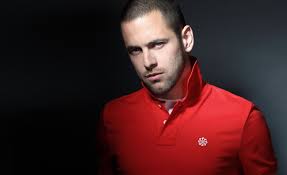 The Irons are seeking to consolidate their chances of a top-half Barclays U21 Premier League finish when they host Blackburn Rovers on Friday.
They take on Rovers to Rush Green (2 pm) today knowing three points will all but ensure they end the regular season in the top eleven – meaning they will be in the top division when the league splits in two for the 2014/15 campaign.
Development Squad manager Nick Haycock told www.whufc.com he has challenged his squad – which will again include England midfielder Joe Cole – to chalk up their tenth win in 20 matches.
"We need to win at least one of our two remaining matches to get a top-eleven finish, because it would be disappointing to miss out on that having been up there near the top of the table for the majority of the season," Haycock confirmed.
he said: "We will again have young players being given their opportunity on Friday, which can lead to more inconsistent performances, but they have shown that they have the talent and ability to win matches at this level.
"We will go into the game with a positive approach, as we always do, and if we can play the way we did in the first half at Bolton and take our chances, we can win the game. The lads are certainly upbeat about their chances.
"They have the chance on Friday to get the three points and to establish themselves in the top half of the table – a position their performances throughout the season have warranted."