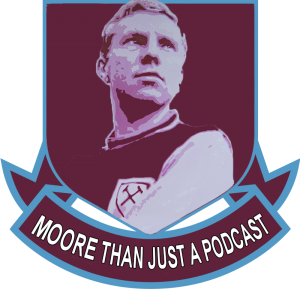 David Gold will be the guest in the ClaretandHugh's Interview section of MooreThanJustAPodcast  in the next fortnight.
Although a date for the podcast has still to be finalised the co-chairman has agreed to the broadcast when he will cover a range of topics.
The questions will be provided by members of the ClaretandHugh Facebook forum and the session will be hosted by our associate editor Sean Whetstone.
David said: "I'm delighted to accept the invitation to appear. I'm very impressed at the rise of ClaretandHugh over the last couple of years. It's become an essential site for all Hammers fans.
"I'm sure there are many questions in people's minds  and I'll be doing my best to give the answers to them all."