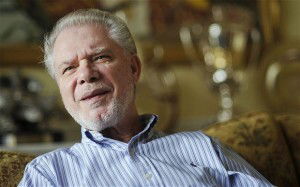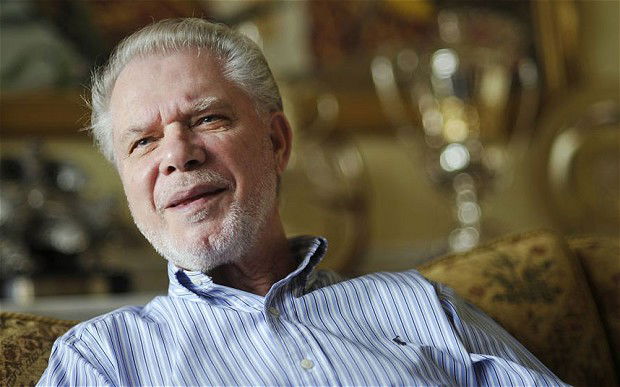 Exclusive
David Gold gulped with relief as the Hammers finally clawed their way to safety via the brilliant victory over Spurs and declared: "The problems have been immense this year and I'm thrilled to bits we can now concentrate on the future."
In deeply reflective mood during an exclusive and wide ranging ClaretandHugh interview he said: "It's amazing how  90 minutes can have you forgetting so much of what's gone before but we should remember them:
O moving to the new stadium itself
O the standing or no standing row
O the awful problems at the Chelsea EDF Cup tie
O massive injuries
O the Payet affair
O and it all ending with that tax raid."
It's hard to disagree with his assessment that the club has been battered on all sides or to put it in his words: "We've been knocked from pillar to post."
Yes, we got it wrong with the summer transfer market but other factors listed by him have had a big impact – aided and abetted by a very hostile media.
Finally, however, it all came together on Friday night when Spurs were brushed aside, our Premier League status secured   and a nightmare season all but laid to rest.
Gold enjoyed the night of his life and said:  "The response of our fans on Friday saw the LS finally become home and that was wonderful. We knew it would take time but to see the response, to hear that level of noise was fabulous for all of us.
" You an never relax in football but finally the worries were over and I'd like to think that game was a fitting memorial to the Boleyn. Hopefully we can now settle into the new stadium after having had Upton Park in our heads for so long.
To finally secure our position was enormous – it was an overwhelming moment in my life and that it was Spurs who were our victims made it so much sweeter.
"The bookies said we were 80/1 against being relegated before the game but you are never really sure. Who for example would have imagined Swansea would go to Manchester United and get a point?
"Now though we can look to end the season in style and the business of bringing in new players is underway. We have to get that right and we will.
We understand that last summer wasn't what we had hoped for – we will move forward having put a very difficult season behind us."