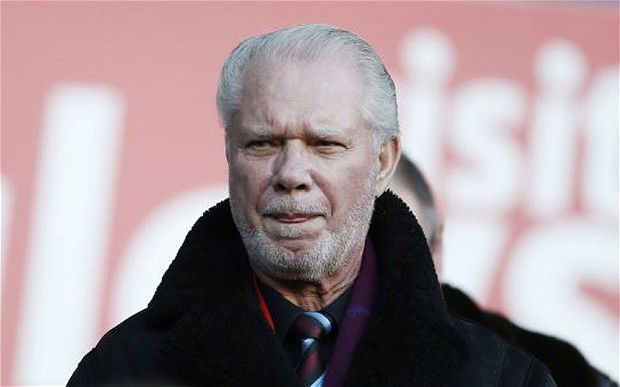 David Gold has been making his true feeling more and better known over recent days!
With the team deep in a real slump, tough-as-old-boots Stoke City arriving this afternoon and the manager claiming he could have been sacked in different circumstances earlier in the season, DG is becoming bolder and bolder.
He told ClaretandHugh victory over the Potters is vital – that we really can't slip any further and must look up not down.
Now on Twitter he has made his position on things as clear to the fans as he has ever done whilst the manager admits he doesn't know whether he will be around next season.
Gold was asked publicly by @ritaitlalain: "I thought I would point out to you last 12 game form has us 2nd from bottom, only Newcastle are worse, NOT GOOD ENOUGH.:
The co chairman immediately replied: Yes I agree. It's not good enough. We must now beat Stoke on Saturday. dg
In itself, no big surprise some may say but DG is the most cautious of men in responding on Twitter and in public interviews.
He coud easily have not have replied at all but in doing so has poured even more pressure on the manager and team after telling ClarertandHugh: "The fans have every right to express 100 per cent."