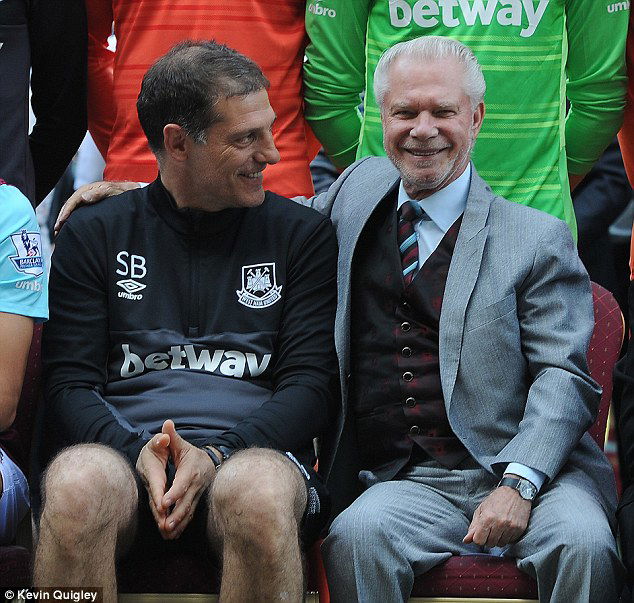 David Gold agrees that the Hammers are very much contenders for serious glory next season and admits we'll need to spend 'big' to do so..
The upbeat co chairman – a Twitter regular – believes that the Hammers will definitely be serious contenders for the Champions League next term.
Despite David Sullivan's determination to watch Slav's progress a little more closely before offering the manager a new deal, DG is confident that we will be in there pitching for a top four Champions League place.
He expressed the view in resonse to an optomistic follower on his favouured social network.
He had said:   @davidgold 100% we are contenders for Champions League next season. However saying we need to sign a top striker then you have to spend big
DG didn;t hesitate to disagree but added a word of caution saying: " Yes, you have to spend big but more importantly you have to spend wisely. dg"