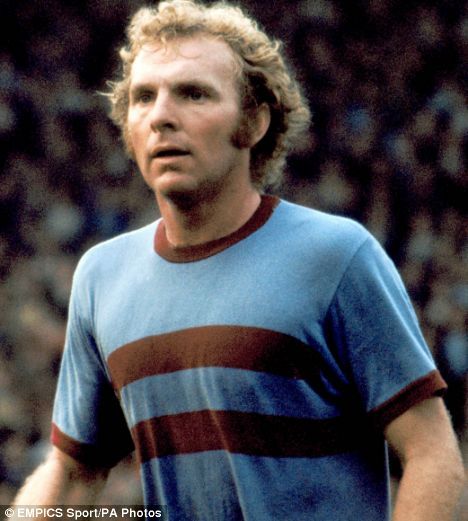 David Gold puts it very simply declaring: "Bobby was the greatest English footballer of all time and way up at the top of the international tree."
Yet – like everybody else you speak to about the man – DG remembers a man who – given his status – was "embarrassingly humble."
He said: "I'm delighted ClaretandHugh is giving Bobby this Boleyn Farewell because he is the man who is frst mentioned whenever and wherever West Ham is discussed. We all owe him so much as a club and a country.
"Seeing him lift the FA Cuo back in 1964 is probably my greatest memory of this club and then the Cup Winners Cup – what wonderful years to precede the World Cup Final when he became a national icon. But he was always ours
"It is probably because he was a national icon and so loved that nobody complains when us lot talking about the Irons winning the World Cup – his legend will never die.
"When he joined Sport Newspapers I, like everybody else, wanted to talk about special moments I'd seen with him involved.
But he just didn't want to talk about them. He was embarrassed. A wonderful humble man and the greatest footballer I ever saw. It's a pleasure to pay tribute to such a great human being."