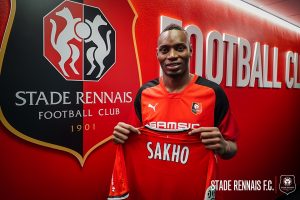 The financial details of Diafra Sakho's departure from West Ham have been revealed to Claret and Hugh from a source close the agreement.
Despite reports suggesting a combined deal worth as much as £9m in the media the real combined value is much lower at just £6.1m C&H have learnt.
It was described as 'a poor deal' for the Hammers who received just £3.7m upfront for Sakho with a potential £2.4m in add-ons based on appearances and goals.
The Senegalese striker was initially purchased for £3.5m from Metz in 2014 which later rose to nearly £5m with add-ons.
Sakho agreed to a new deal last summer extending his contract by a further three years and adding another two-year option.
The deal saw his £30,000 per week basic wage boosted by a £30,000 bonus if he started and £15,000 for coming off the bench. The club will save at least £1.5m in wages per year after the striker's departure to Rennes.