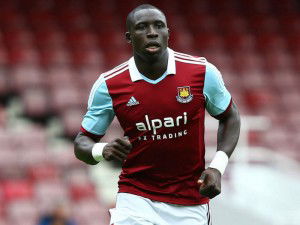 Well in the end Mohamed Diame got his long expected move – the only surprise perhaps was his destination – Hull City!
Mo's oft repeated desire to move to a top four – or at least six club – was just a dream and was never going to happen.
But Hull? Hmm.
I recall talking to a pal several weeks ago who claimed that Mo, like many players, may have believed he was better than was actually the case.
This was a guy who regularly talked up his hopes of a move to Man City, Liverpool, Arsenal or Chelsea but my mate compared him to his pet dog.
He said: "That dog really thinks he is something special until he goes to the park and sees many bigger and quicker dogs going through their paces. So not Manchester City after all Mo – Hull City!
Like most of us I have enjoyed  Mo on many occasions but there were too many games when he simply didn't turn up and it became clearer and clearer that he was on his way.
No player – as he did at the end of last season – accuses his fellow players of not being not 100 per cent fit, and there not being enough pressure on the shirts, without good reason.
To be fair the stories may have been promoted by those around him and there were also regular stories that the club wouldn't pay him increases he'd allegedly been promised.
In the end it became more and more apparent that whatever the truth the party really was over.
He had fallen out of favour with the manager and was the most saleable of our players as we tried to make room in the wage bill for new arrivals.
For Diame read Song …the big Alsatian has arrived!
Mo has his move – it may not be the one he wanted but we wish him well. At times he's looked a top player – at others he's looked like – well Mo Diame late of Wigan Athletic!