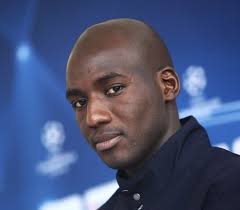 Alou Diarra has given his first interview since leaving the Irons admitting that her was "poorly advised" because he arrived at a club "where he wasn't wanted."
But he claimed to have a great relationship with the fans and "saw the great passion surrounding the club."
Speaking to Get French Football News he said: "I had to match a desired profile, which was to support the squad, but that was all – nothing more.
"I learned nothing in terms of football at West Ham. I do not blame anyone, the coach had his own style which he had implemented for many years. It turns out in the end to be a bad career move for me.
"I think it is best for the benefit of both parties to terminate the deal amicably and leave on good terms. I couldn't stay in such a situation much longer.
"It was difficult to co-exist  with a manager who did not play with the same philosophy as I. We did not have the same footballing vision."