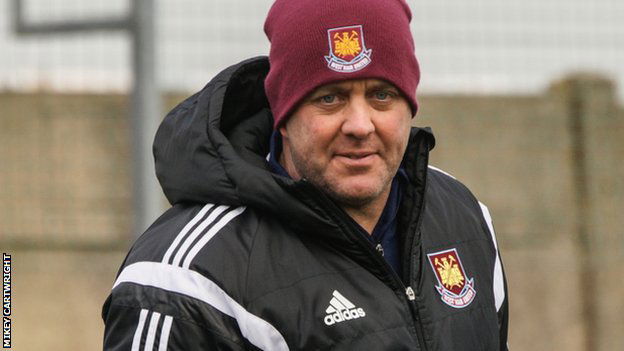 Julian Dicks believes the retun of our 'big players' may well be the key to unlocking  rise up the table.
And with Aaron Cresswell loking set for a return against Palace the rvival could well start to take hape at Selhurst Park next Sunday.
Dicks said: "Aaron is a fantastic player and we have missed him. Arthur did very well when he came into the team and then got injured.
"Aaron has been missed as well and it was great to see him get 50 minutes under his belt in a training ground match.
"Hopefully he will have no reaction and be in contention for the game against Crystal Palace.
Dicks added: "All we have ever asked from the players is for them to go out and give 100 per cent in every game. It has not changed since I was playing.
"We all know what West Ham are about – we have ups and downs. We had a great season last year and it was going to be hard to do the same.
"We know we have not worked hard enough but the boys gave everything in the first half against Middlesbrough. It faded in the second half but we have to settle for a 1-1 draw and we have to take that.
"You don't want to keep losing games because it does affect your confidence. Obviously the fans get frustrated as well so it is important we got a point.
"This has been a big transition and the new Stadium is impressive. Teams want to play there because it is such a fantastic stadium and we have to stop them doing that.
"The new Stadium is a massive ground and it is down to the players to help change that. They need to give the crowd something to cheer about – whether it be a goal or a good tackle, they will get behind you.
"We have some good individual players but you cannot always rely on the likes of Dimi and Manu to get you the goals. We need to work collectively as a team together. That is the players, management and the fans. We all need to stick together."