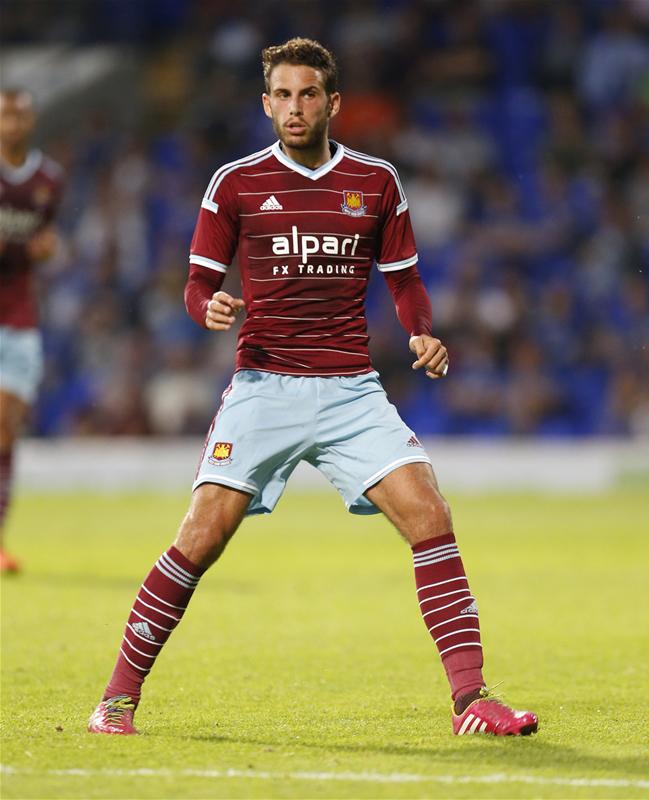 Diego Poyet is more than happy at West Ham despite not getting a sniff of first team action!
The young midfielder is content to wait his chance despite there being much talk of a loan move being organised.
"I'm really enjoying it at West Ham" Poyet wrote on Kicca.
"I think there have been a few clubs call up about taking me on loan but I'm not one of those who is calling my agent all the time to find out what is happening and ask if anything is going on.
"People sometimes think I'm not enjoying it as I'm not playing as much as I was last year at Charlton but I'm part of a great team and a great club who are doing well in the Premier League and the FA Cup.
"I'm very, very happy here and happy to be a squad player for now and wait for my chance.
"If I need game time I play for the club's Under-21 side so it keeps me ticking over, get minutes under my belt and then I'll be ready should my chance come. I'm only 19 and there a lot of quality players in front of me but I'll just keep training and be prepared when I get my chance.
"Quality wise it's been a big step up from Charlton but now I've got used to it. It was quite tough as a new player at the start but now I really feel part of it. The new strikers have been on fire."