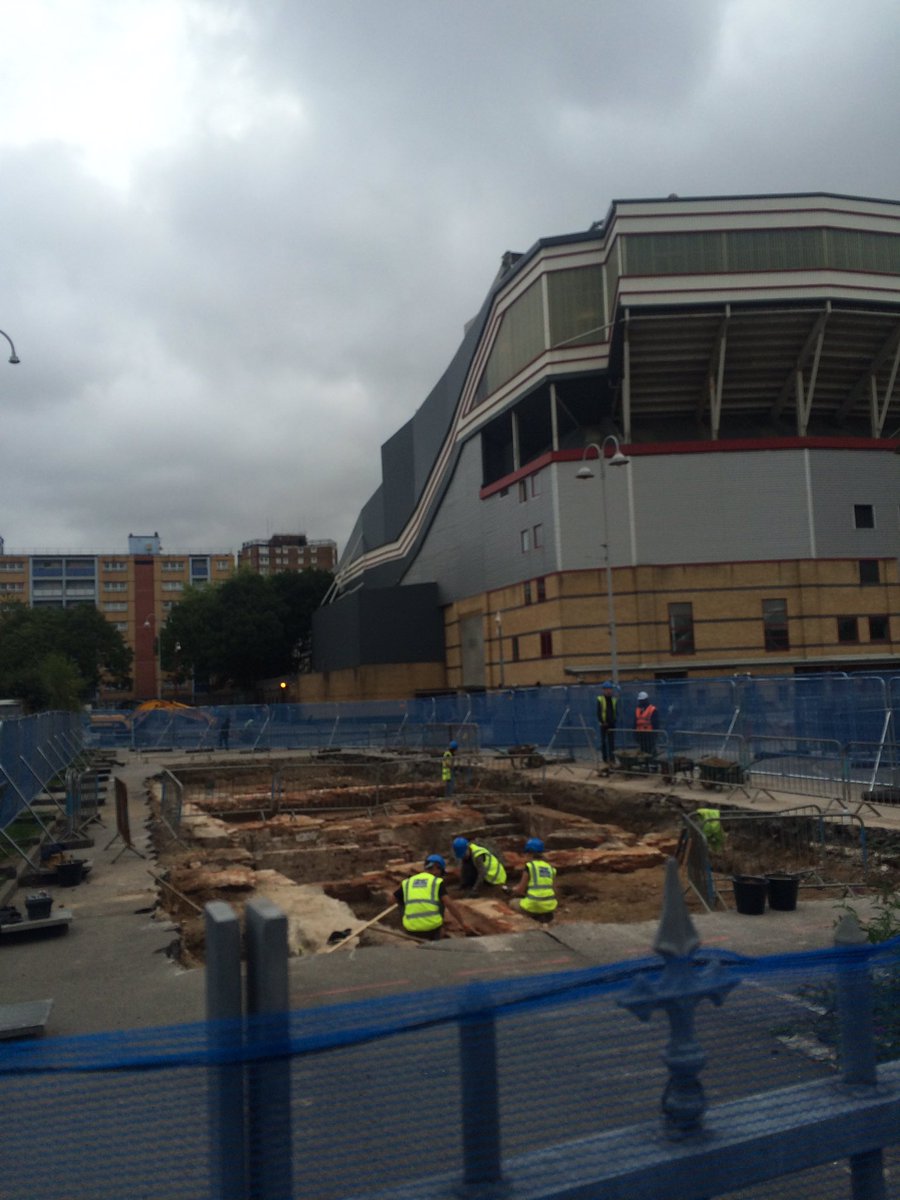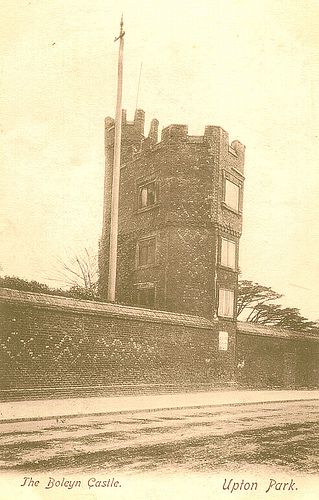 Archaeologists have started a dig in the car park of the Boleyn Ground hoping to find the foundations of the old Boleyn Castle.
The land on which the Boleyn Ground Stadium is built belonged to the Stratford Longthorne Abbey from 1135, the Abbey existed until the dissolution of the monasteries by King Henry VIII in 1538.
The land was then given to the King's servant Richard Breame who built Green Street House on the estate sometime between 1538 and his death in 1546,
The house later became known as Boleyn Castle but since Anne Boleyn was executed in the Tower of London in 1536  it appears impossible she ever visited the house during her lifetime.
Green Street House was used as a Roman Catholic school from 1869, when the owners demolished its gateway and began to develop the land facing the street. In the early 20th century the house became a maternity home and its grounds were leased by West Ham, which built the stadium in the grounds. Green Street House was allowed to deteriorate until it was demolished in the fifties.
The archaeologists maybe also looking for secret tunnels rumoured to exist, depending on which version of local Newham folklore you believe, the supposed secret tunnels run from Green Street House marked to either the Black Lion public house in Plaistow, the Spotted Dog Inn in Upton Lane or, Saint Mary Magdalene Church. The Black Lion Public House does indeed have a bricked up tunnel in its basement.
The famous castle turrets in the grounds of Green Street House were no more than elaborate garden outbuildings added later to the estate to show statue and power. No-one lived in them and were mainly ornamental. The remaining turret was demolished in 1955.