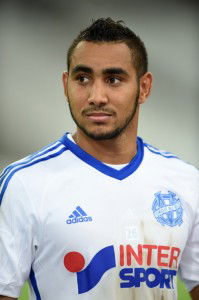 Football agent Muzzi Ozcan has entered the debate again about Dimitri Payet by commenting further on social media.
"Payet would move to West Ham … It's all down to two clubs agreeing  Good Night" said Muzzi
He then added "Don't worry I am not hacked this time ….. So which West Ham fan is going to write Muzzi Ozcan on there shirt ?"
The security advisor to FA who also claimed to be a player advisor/broker announced the player had signed for West Ham earlier this week before quickly deleting his tweet and claiming his twitter account had been hacked.
Meanwhile the highly connected Jason Burt has claimed in the Sunday Telegraph that West Ham has tabled an improved £14m bid for the highly rated play maker.
Burt told his readers "West Ham United have bid £14 million for French international Dimitri Payet in a significant statement of intent from the club. An offer of £12 million has already been rejected by Payet's club Marseille but West Ham remain determined to sign the 28-year-old winger and on Saturday submitted an improved proposal. Payet has earned nine full caps for France and, although West Ham are concerned at paying such a high fee for a player his age, they do want to push through the deal.
"Payet, who achieved the most number of assists in the French league last season, joined Marseille from Lille in 2013 for around €11 million (£7.9  million) and has previously played for Saint-Etienne – during which time he was strongly linked with a move to Chelsea – having started his career with Nantes."